Do you own an ATV? Join our Forum!

As a member, you can post in our forums, upload your photos and videos, use and contribute to our downloads, create your own member page, add your ATV events, and even start your own ATV club to host your own club forum and gallery.  Registration is fast and you can even login with social network accounts to sync your profiles and content.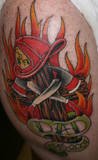 TECH TIP!!!! Upgrade to POWER WINDOWS!!!!
---
Similar Topics

Similar Tagged Content

By Bobby Kitchens Jr.

New arctic cat owner, I've read alot on the gauge issues, but let me say I have power, good ground, the aux also has power, the memory has correct voltage but no output of any kind. Only the LCD color works. I have also fully removed EVERYTHING and cleaned it all... what I still possibly have a cut wire knowing that I have good power to the back of the plug and good ground to the back of the plug but no outputs of any kind?


By Guest Fox300exchic

If you know you're going to be bashing your quad's axle over rocks and rough terrain, tape it up. Take a roll of electrical tape and generously wrap the axle from the swingarm out to the hubs. Standard electrical tape will work, but the heavy-duty thick stuff is even better. When you are done bashing you bikr though the nasty terrain, you can cut the tape off and still have that showroom shine for your next out to the dunes, where you don't have to worry about getting dings!
Quad off-road magazine


By ladykingquad

I need some advice on my 700 kingquad. I recently went out into some deep water (not sure if this is the issue or not) I did not submerge past the seat all the way, however I did wheelie out of it with the back end submerged for 5 seconds. I realized after I did this that you could hear the engine going up in rpm's but there was no power to the wheels after a point. You could only hear the whailing of the engine. Could someone lead me in the right direction... basic knowledge would be to check air filter, belt housing for water, spark plug. Otherwise I am at a loss. Thanks in advance!


By BrokedownAtV

Hello all, I'm stuck and that is why I am asking this question.
From the title you guessed it, it's the stator/generator. I have a bad stator and I am attempting to understand the ins and outs of this thing.
So I have a bad source coil on a 2005 Bruin Yamaha. I don't understand as to how with one wire measures only 6'in length you are supposed to get 200+ ohms.... plus, without a diode it only can be tested in one direction???.... something just doesn't add up!
Thanks in advance


By D__L

I want to upgrade, not sure what size tires will fit and do I need wheel spacers and lift kit?
What performance mods do I need to do for the larger tires or don't need to ?
Like the Maxxis Vipr tires.
Maxxis Vipr front 27x9R-14
Maxxis Vipr Rear 27x11R-14
What size wheel will work? offset?
Stock 25x10-12 Rears and 25x8-12 Fronts
Stick with 12 inch wheels and get taller tires?
Thanks,


Recently Browsing

0 members

No registered users viewing this page.