Do you own an ATV? Join our Forum!

As a member, you can post in our forums, upload your photos and videos, use and contribute to our downloads, create your own member page, add your ATV events, and even start your own ATV club to host your own club forum and gallery.  Registration is fast and you can even login with social network accounts to sync your profiles and content.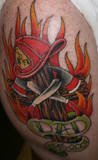 ---
Similar Topics

By Ajmboy

Got my Yamaha Grizzly buttoned up finally and went for a quick 2 hour ride in the power lines with my neighbor, who has a Yamaha Kodiak. We have access from his yard, which is nice. Was a beautiful day today to get out and will try to go more often. Ran into two other quad riders with a sportsman and I think grizzly. Also ran into a dirt bike rider. 😎




 


By Admin

Does anyone use GPS, whether on a device or app to record their ATV trail rides? I have been thinking about a section where our members can upload let's say a .gpx file and share their rides on a google map for others to see where there are riding areas. Not sure if this is something of interest or how much it would be used, so just trying to get an idea.
Importing routes from files like xml, lmx, tour, freshroute, gpx, kmz, kml


By Rich1028

Leota Quad Trails  on New to us  Machines 5-10-20
We Just Picked up two Quads Friday,and we took them out riding,great machines!
2008 Honda 400 Ex and a 2014 Honda 400 X

 
 


By Susan Makowski-DeGraw

My quad runs,  it starts up runs for about 10 minutes and then it dies if you let it sit for 10 minutes it'll start back up ride for another 10 minutes and then die again, trying to figure out why it keeps stalling
 
 


Similar Tagged Content

By spartanracing43

The latest vid from Natural Terrain. Christmas Valley sand dunes. Check out our channel - spartanracing43 on youtube



By TRDSR5

Sorry for the short notice, but three of us are heading up to Silver Lake Dunes in Michigan to ride Sept. 27th - 29th. If anyone is enterested hit me up.


By CountryGirl91

Hey! I'm new and 20 years old living in Lake Charles, LA. I've been riding ever since I was little. I currently have two 400EXs- just picking parts from each to make the better one. I've raced a few races that were a part of a side-act of a monster truck show but other than that, I just ride in the trails and on my grandparents' property. I don't have anything major done on either of the two- just the usual "bored to a 440" and exhaust.
Anything else, just ask me.
Thanks.


By ACLakey

We had a decent sized group today for a ride in some great country.
Getting started, just above the truck. This area is easy on the eyes.


We decided to stay low on the ridges due to the snow in the area. Here is an old homestead.

We took a break at an old rail tressel.



group shot.

Over another ridge, another great area with an old homestead.


a good place for lunch



Recently Browsing

0 members

No registered users viewing this page.