Do you own an ATV? Join our Forum!

As a member, you can post in our forums, upload your photos and videos, use and contribute to our downloads, create your own member page, add your ATV events, and even start your own ATV club to host your own club forum and gallery.  Registration is fast and you can even login with social network accounts to sync your profiles and content.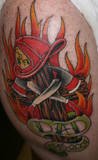 I have a Thing for SMILIES!!!
---
Similar Topics

By kgard

Hi all, I bought a 2018 used 450 for my wife. She is having trouble with some of the real rocky trails close to our home. Her arms give out in an hour or two so I was thinking of adding power steering . Is this possible ? Anyone done this ? 


By pokerl0w

To start it off, I'd like to share the bakery display cases I made for my wife. I'm sure ya'll have some impressive stories behind those HF tools, let's see 'em!
 
I built these bakery display cases for wife on almost 100% HF tools a couple years ago. Only thing I bought from Home Depot was the wood/plywood/stains and 3 sawhorses for my workbench. Router, circsaw, blades for both, sander, sandpaper, gloves, the nails for the nailgun (gun borrowed from dad, have a 5# pancake for air) I had almost zero tools to start.
Some of their cheap "speed" clamps failed, but first time for me using those types of clamps, was expecting them to hold better:

heh my youngest helping my dad glue:

and for fun, here was the finished project (1 of 2, built 2 cases, this is the smaller .. the plastic was from Tap Plastics for the "sneeze guards" and the top case):

back side showing both cases:

 

 
 


By DrtyGrlKristin

Here's our little DEVIL!! Let's see your Halloween pics too!!!



Similar Tagged Content

By toonces

Long story short I had to disconnect my right front caliper to do some other work and now that it's all back together I need to refill and bleed that brake line. First time doing this and to the best of my knowledge the only two 'line ends' I'll need to work with are my right handlebar reservoir and the bleed valve on the caliper itself. Considering the caliper I took off are there any other parts on the bike besides these I need to be concerned about?
Now insofar as back bleeding vs. top down bleeding goes...I understand that since bubbles rise, only doing a top down bleed leaves open the possibility of leaving some bubbles in the vertical brake line. But since the bleed valve on the caliper is an inch or more above where the banjo bolt brake fluid lines comes in (on my bike anyway) you would have to do at least some top down bleeding to make sure all the bubbles escape from the caliper out the higher positioned bleed valve. Together these two ideas imply that it might be best to do both some top down and bottom up bleeding. Any thoughts?
Anybody have a somewhat educated idea of how quickly air bubbles rise in the vertical line between the caliper banjo bolt and the handle? If they rise slowly enough seems like it would be possible to bleed the whole thing by doing only a top down.


By jigolbeep

My buddy dustin was over one day helping me work on my banshee and he opened up a paint can i had on my tool box and he loved the color and begged me to paint his frame, a arms and hubs... two days later this is what we ended up with...
The color is Kawasaki green...
Me painting

A couple coats of base and a couple coats of clear later

Close up

Me assembling

dustin assembling

almost done

Final product (showing it off at Pittsburg State University car show)



By Guest Fox300exchic

I think we need to compile a list of smilies so everyone can be free to use them. Since there arent many to choose from. I have tons. Here it goes...


Recently Browsing

0 members

No registered users viewing this page.