Join Today, It's Simple and FREE!

As a member, you can post in our forums, upload your photos and videos, use and contribute to our downloads, create your own member page, add your ATV events, and even start your own ATV club to host your own club forum and gallery.  Registration is fast and you can even login with social network accounts to sync your profiles and content.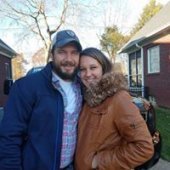 ---
Similar Forum Topics

Similar Tagged Content

By Mike knox

Put a lot of new parts on this and still won't run more than 15:00 minutes. Will start right back up after it cools. Anyone have any ideas. New coil , new top end, new stator, new carb , new rectifier. Timing is on , valves adjusted right. Runs great for 15:00 minutes then when warm quits and won't run till cooled.  Getting frustrated with it.


By Nick&Britt Mann

I have a 97 Kawasaki Lakota 300 kef300a. It will not start. I have replace coil stator pulse generator and spark plug. Set timing and checked flywheel and am getting intermittent spark. Sparks once when starter engages and once when disengages. However, if I slowly pull the pull rope Sparks great. If I pull it normal it Sparks once. The cdi box and the kill switch are the only two things I haven't replaced but if I turn the switch to of no spark at all so I'm pretty sure it's working. Any ideas on what it may be?


By dblbassdrumer

LAKOTA 300 brand new CARB,STATOR,COIL PICKUP,CDI BOX when the quad warms up it sounds like its starving for gas and dies i fire it back up hit the gas but still straight DIES wtf could b the problem i checked the spark after it gets warm and theres still spark i dont know at this point compression is also fine got great fuel flow also


Recently Browsing

0 members

No registered users viewing this page.