Do you own an ATV? Join our Forum!

As a member, you can post in our forums, upload your photos and videos, use and contribute to our downloads, create your own member page, add your ATV events, and even start your own ATV club to host your own club forum and gallery.  Registration is fast and you can even login with social network accounts to sync your profiles and content.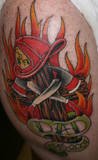 ---
Similar Topics

By quadmaniac

The websites below will show you ATV laws and some stats for each state.
ATV Laws and Information - By State
ATV Legislation - By State


By David Miller

Does anyone know how to access the check engine codes on a 2018 450 sportsman. Just changed battery and spark plug . It runs fine but the light is on and I need this to plow snow and need it reliable. Any ideas . Thanks


By Flipper Tiffany Roper Jones

All I have been through everything. Bought brand new.
Throttle safety switch 
Cam and rockers
ECM
Carborator
Stator
Fuel safety switch 
Battery
Everything every forum has spoken of I've bought sealed airbox completely tight unplugged black wire on trans. I have literally done everything in the book.Checked oil today full of gas anyone no anything what might b wrong. Next I'm taking head off and making sure valves seat any ideas.


By JacobSlabach

So yesterday I picked up a 07 polaris sportsman 800efi stealth edition for 3k.  Will lead a pic ltr.  In good shape.  Here's what's wrong with it:
The rpm needle doesn't work just like my other sportsman... not too worried ab that.
The motor doesn't sound like it's running quite right and doesn't feel like it has much more power than my 500.  I'm thinking it needs a tune up and some fresh oil..  but also it feels like it's running rich.  It's a little buggy when you goose the throttle and sometimes farts when you let off (like I little backfire out the exhuast). I'm gonna check timing and valave clearence on the motor first but thinking of putting a tuner on it? Anybody got a suggestion?  Mainly looking for more power.


Similar Tagged Content

Recently Browsing

0 members

No registered users viewing this page.