Join Today, It's Simple and FREE!

As a member, you can post in our forums, upload your photos and videos, use and contribute to our downloads, create your own member page, add your ATV events, and even start your own ATV club to host your own club forum and gallery.  Registration is fast and you can even login with social network accounts to sync your profiles and content.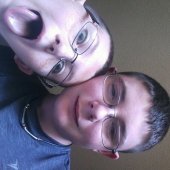 ---
Similar Topics

Similar Tagged Content

By Jeff Comstock

Help a brother four legger out
 Bayou300 acts like it's flooding if it's it's in the Alabama sun all day but, I've cleaned the carb. Sometimes it'll backfire even though the timing and valve lash are in spec. Thought it was sticking float but after 2 times cleaning the carb I'm lost. So


By Hayden Pahnke

Bought brand new petcock and carbetator, turned air fuel needle out 2 turns and machine still acts like its starving 4 fuel on top end. Any ideas?


By mike costa

Motor starts right up, but when I open it up past quarter throttle it bogs way down while ridding, the longer it runs the worse it gets. If I just leave it in neutral and  give it full throttle it revs up and down. 
Back history:
Bike sat for 3 years,
Installed new plug, cleaned the fuel tank, took it to a shop and had the carburetor gone though.
Picked up from shop, motor bogged down first day and barely got me back to the truck an 1 mph.
Took back to shop after a month I was told it had a bad plug, I told him I just replaced it.
Got quad home and it is doing the same thing!!!!!!!!! 
 
Thanks in advance for your support!
 
The carburetor has recently been gone through by a shop


Recently Browsing

0 members

No registered users viewing this page.