Do you own an ATV? Join our Forum!

As a member, you can post in our forums, upload your photos and videos, use and contribute to our downloads, create your own member page, add your ATV events, and even start your own ATV club to host your own club forum and gallery.  Registration is fast and you can even login with social network accounts to sync your profiles and content.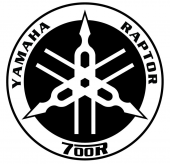 ---
Similar Topics

By Meg Sam

Hi I have bought a Bashan bs200s-3 and I am wondering where I can buy parts for this as I need a full new wireing loom also does this model have reverse gear?


By Shane Pillar

Talk about what kind of atv you have and what you do with it.


By dave3dracing

Hi, I'm a new member
Just bought a used 08 350 raptor with about 5 hours on it ( very clean ). Started fine when we got it. Now after a few mods (bumper, skid plates, air filter) Now will not start unless you pull in the clutch. I've checked just about everything and also checked that there is no pinched wires. Anybody have any ideas?:bangheadc: Thanks, Dave


By payne

Have an Bear Tracker 250. Dont have the manual or any literature to help with. Anyhow, starts with pull start in gear, and electric starter doesnt work. Also, neutral light doesnt come on. Where should I begin?? Need some direction on troubleshooting all this. Thanks a million.



Recently Browsing

0 members

No registered users viewing this page.