Do you own an ATV? Join our Forum!

As a member, you can post in our forums, upload your photos and videos, use and contribute to our downloads, create your own member page, add your ATV events, and even start your own ATV club to host your own club forum and gallery.  Registration is fast and you can even login with social network accounts to sync your profiles and content.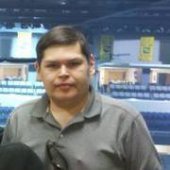 ---
Similar Topics

By Brother Buddy Gardner

Hello everyone! I recently purchased this quad for a mere 300.00 and it is pretty clean for the year. I bought it from a guy who bought it in a storage unit. He didn't know anything about it. I got it home and noticed it did not have an ignition coil for the spark plug. I bought the ignition coil, a new battery, new CDI box, new starter relay, new safety neutral relay, new carb and so on... I got it to turn over, but when I pull the plug and check for spark I have nothing.. it has a non factory starter button that works when I push it and turns the engine over no matter if the key or stop switch is on or off..not sure what that's all about, but it does turn over..just no spark at the plug. Any help would be greatly appreciated! Thanks!


By Ajmboy

Got my Yamaha Grizzly buttoned up finally and went for a quick 2 hour ride in the power lines with my neighbor, who has a Yamaha Kodiak. We have access from his yard, which is nice. Was a beautiful day today to get out and will try to go more often. Ran into two other quad riders with a sportsman and I think grizzly. Also ran into a dirt bike rider. 😎




 


By amharrison24

i have a 91 moto 4 100. has electric start only. for as long as i could remember we have always pushed start it. after riding for while you shut it off. you are able to hit the start button and it will start right up. anyone know where i should start with fixing this issue? im fixing it up for my niece. thank you in advance.


By Steven Urban

First time using this forum.  Owned a Kawasaki dirt bike once, had no issues.  But I picked up this 4 wheeler at an auction.  They stated it ran, but only needed a battery.  Well I do not believe that was all true.

Some pictures are attached.  Not sure why, but the whole air filter stuff was removed.  They had some small thing inserted as a make shift air filter.

I purchased a battery to try this all out.  Waiting to return it and get the proper size, as it was too big for the battery box.  But here is my issue I had while the battery was connected.

1 - The lights on the steering column did not come on.  Not sure if they work or not.

2 - The starter solenoid seems to be bad.  I have a new one on order. 

3 - In the pick, there is another rusted part.  Not sure what that part is or what it is used for.

4 - What is the 12v rectifier?  square bodied part.

So when I hooked the battery up.  Pushing the start button did nothing.  Pulling the cord to try and pull start, it turned, but would never fire.  I have put in a new spark plug as well, it looked worn out.  With electric start, I crossed over the posts on the start solenoid, it turned over, but would never fire and start.

I have read a few other threads and it stated something about needed the neutral light on.  SOmething about a kill switch.

Any help would be appreciated.





Similar Tagged Content

By shitboxlover

I recently got a 250cc utility atv but it's way to slow. What performsnce mods can be done to it? It is the same as the loncin 250 desert storm but had some other chinese name


By rideatvs2live

Found some interesting news online when I googled Yamaha yesterday. Not sure when this went down, but Yamaha bought a percentage of Linhai (a Chinese manufacturing company) and are providing technology for Scooters, and more importantly for this forum, ATV's.

Seeing as how not everyone can AFFORD the crazy prices that have skyrocketed over the past 15 years. Yamaha and Linhai are trying to produce a more affordable model by manufacturing out of CHINA! I found a pretty substantial savings at RidersWholesale.com over what they want you to pay at the local Yamaha Dealer.
Just spreading the word. Let me know what you think about this. You can check out the Technical Specs Here


Recently Browsing

0 members

No registered users viewing this page.