Do you own an ATV? Join our Forum!

As a member, you can post in our forums, upload your photos and videos, use and contribute to our downloads, create your own member page, add your ATV events, and even start your own ATV club to host your own club forum and gallery.  Registration is fast and you can even login with social network accounts to sync your profiles and content.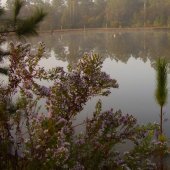 ---
Similar Topics

By colt

Here is what I have collected over the years and maybe it will help someone else.
There are so many and several are too large to upload as attachments, so see any thing you need just shoot me a PM and your email and I will get them on the way to you as fast as I can.
Thanks
50cc to150cc Service Manual For Tank Motorsports.pdf
linhai-atv-service-manuals-linhai-300-parts-manual.pdf
1986 CH250 ELITE SERVICE MANUAL.pdf
Charging and ignition systems for atvs.pdf
Chinese ATV Frame Diagram.jpg
Chinese ATV Repair Shop Manual - Clutch Diagram - Exploded Views.jpg
Chinese ATV Repair Shop Manual - Cylinder Head Diagrams.jpg
Chinese ATV Repair Shop Manual - Torque Specifications.jpg
Chinese ATV Repair Shop Manual - Valve Clearances.jpg
Dinli-501-PARTS-DINONP.pdf
Dinli-601-Parts2003BEAST-DIAMONDBACKNP.pdf
Dinli-DL-5015erviceManual.pdf
Dinli-DL-502PartsManual.pdf
Dinli-DL-5025erviceManual.pdf
Dinli-DL-503PartsManual.pdf
Dinli-DL-601,DL-603ServiceManual.pdf
Dinli-DL-603PartsManual.pdf
Dinli-DL-604PartsManual.pdf
Dinli-DL-701PartsManual.pdf
Dinli-ServiceManual-150ccATV.pdf
DTE150-2-150cc.pdf
Eagle ATV Fender Body Parts Exploded Diagram.jpg
Eagle ATV Rear Axle - Exploded Diagram.jpg
GY6_150cc_ENGINE_PARTS_157QMJ_.jpg
GY6_Top_End_Rebuild.pdf
Leopard-parts.pdf
Linhai_260servicemanual.pdf
Odes-400-Repair.pdf
Piston Ring Installation 4 Stroke Engines.jpg
Roketa-ATV-10(ATV-DO43)-Repair.pdf
Roketa-ATV-11(ATV-D037)-Repair.pdf
SLA-120-PARTS.pdf
SLGK-110-PARTS.pdf
SLGK-150R-PARTSMANUAL.pdf
SLGK-400R-PARTS.pdf
SLU-500-600-700-PARTS.pdf
slu700db-700UTV-Service-Manual.pdf
tao-tao-atv-parts-cylinder-rebuild-kit-for 90cc-100cc-110cc-engines-p-13331.pdf
Trouble Shooter Guide for BATTERY DRAINED Chinese Engines.txt
Trouble Shooter Guide for NO-COMPRESSION.txt
Trouble Shooting No Crank.txt
Troubleshooting.pdf
YX125CC BREAKDOWN.pdf
_________________________________________________________________________________





50 to 150cc GY6 Shop Manual.pdf
Arrow 150 Engine Service Manual.pdf
Eton Shop Manual YXT-150.pdf
GY6 Shop Manual.pdf
Yerf Dog Spiderbox GX150 Service Manual.pdf


By therealjohnsmith

I just bought these in the fall as a pair and of course they were running awesome with no problems at that time.
One of them now will only start with starting fluid. It runs great once it's started, but absolutely refuses to start without a squirt of the good stuff.  The other one starts just fine, but dies after it gets warm. The only way to keep it running is to keep the throttle up. It won't run at an idle, and keeping it running has the throttle too high to shift.  Any ideas or suggestions are very much appreciated!!!
Thank you,
John from Shelley, Idaho


By Ryan Hutton

Hey guys i am new to this site. i have a quadmaster 500 and last year my brother in law had it out and brought it back. When we went to put it away it wont move now any suggestions i have the belt cover off now. With it jacked up it seem to take gear when its not running.


By Frankwhite247

I'm looking to replace the hub bearings on my 400 trv . I was wondering it anyone had any experience with this machine ? That cold point me in the right direction as far as if the bearings nedd to be pressed in and out and if so how the did it . Special tools pullers etc . Thanks 


Similar Tagged Content

Recently Browsing

0 members

No registered users viewing this page.