Do you own an ATV? Join our Forum!

As a member, you can post in our forums, upload your photos and videos, use and contribute to our downloads, create your own member page, add your ATV events, and even start your own ATV club to host your own club forum and gallery.  Registration is fast and you can even login with social network accounts to sync your profiles and content.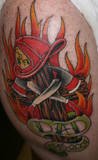 ---
Similar Topics

By Aleksandr Boreesenko

doesn't idle at times but sometimes when it does as soon as I touch the throttle it just shuts off, what could possibly be the problem? I thank you very much for any help, Thanks.


By M C

Hello all!
A friend of mine has this particular 4 wheeler. It sat in the garage for about a year, so I redid the carb, cleaned the tank and installed a new petcock. So far, it cranks right away whether its button started or pull started. So I have a couple of questions concerning the carb and air filter.
1. Is this a cvk32 250 or 350 carb? As the air fuel ratio adjustment is different according to a cvk document I read. What's your adjustment setting? 2 whole turns and a 1/8 or 2 whole turns and a 1/2? Comparing the old setting on the carb to the new setting (and where the needle sits now), makes me think it was way off before. 
2. The Air filter cover, gasket, air filter and plate element are all missing. So I was thinking of removing the hose that goes to the air box and put one of those K&N style looking filters and be done with it. So my question is.. will I have to readjust Air Fuel screw or just adjust Idle?
It's just going to be driven around the neighborhood.
Thanks in advance for any info or help. Y'all stay safe out there!


By Ssg

Hello! This is my first bike with a cvt it's a 19 Outlander 850 xmr. I use the 30" cryptid tires that come with the bike during hunting season since I hunt in a louisiana swamp and I have some 27" interco reptiles during the summer trail rides. So this past hunting season I got stuck and squealed the belt do i looking at cluch kits /adjustments to help with the low end but I dont want to mess with my summer riding so I'm looking for advice 


By Admin

Yamaha Australia has announced it will discontinue selling Utility ATVs due to new Australian government legislation that requires the mandatory fitment of so-called Operator Protective Devices (OPDs), YMA will not sell utility ATVs after the government compliance deadline of 11 October 2021.
"The decision to make the fitment of OPDs compulsory is disappointing. The ruling has forced us to withdraw utility ATVs from the Australian market because as a manufacturer we are not willing to gamble with our customers lives by bolting untested devices onto our specifically engineered and designed ATVs," explains YMA Director Brad Ryan.
As the market leader in this segment, Yamaha recognises that utility ATVs are an important part of farm operations and will comply with stage one of the new consumer legislation. This includes testing and the fitment of warning labels by Oct 2020. This will ensure that Yamaha ATVs remain available until October 2021.
After this date customers will not be able to purchase a new Yamaha utility ATV in Australia – but sport and youth models will continue to be available. This is because new sport and fun ATVs do not need to be fitted with OPDs. In addition, side-by-side vehicles (SSVs) are not affected by this ruling, so YMA will support our utility ATV dealers and ease the transition from ATV to AG bike and SSV business.
"Fortunately, our utility ATV customers can transition to our equally capable lineup of AG bikes and expanding SSV range," adds YMA Director Brad Ryan.
Customer safety has always been our priority. YMA has provided market leading rider training and promoted proven safety methods. YMA also helped develop the Shark ATV helmet which is the only fully certified farm safe ATV helmet available. YMA feels so strongly about customer safety that purchasers of new Yamaha utility vehicles will receive a free Shark farm safe helmet valued at $250 while stocks last.
YMA is also fully committed to customer care via a national dealer network that will continue to service ATVs and with the supply of parts and accessories into the future.
Source: https://www.dirtaction.com.au/yma-to-discontinue-utility-atvs/


Similar Tagged Content

Recently Browsing

0 members

No registered users viewing this page.