Do you own an ATV? Join our Forum!

As a member, you can post in our forums, upload your photos and videos, use and contribute to our downloads, create your own member page, add your ATV events, and even start your own ATV club to host your own club forum and gallery.  Registration is fast and you can even login with social network accounts to sync your profiles and content.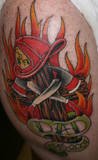 ---
Similar Topics

By dp19

Hi, I'm a newbie on here.  I just got a 2007 Suzuki KingQuad LT-A450X.  Are there any specific issues to look for on this model?  Any specific maintenance to do other than the usual oil and filter changes?  
Thanks


By Bob Hill

I need a motor but i really dont hsve lots of cash and im on the kenai peninsula. Up here in Alaska i really need help


By Scott Sirr

View File 2007-2012 Yamaha Big Bear 400 4x4 Service Manual
2007-2012 Yamaha big bear 400 4x4 irs service manual
YFM40FBW
Submitter Scott Sirr Submitted 12/22/2019 Category Yamaha ATV  


By josephnbl91

My four wheeler when i first got it seemed like it was very slow when i first got it and it had no throttle response so i replaced the belt and cleaned all of the rollers thinking that would solve the problem from what i read on the forums. well it turned out that it wasnt. so i went to the next thing i took out the injector to check it out and i seen that there was a tiny bit of debree in it so i cleaned it and it seemed to improve a little bit. but still did not solve the problem. i later found out how to find the trouble codes out from the lcd screen using a paper clip on the diagnostic port and it showed the code which stood for no codes C00. i also forgot to mention that the throttle position censor is working perfect. before i started all of this the four wheeler ran just not to its potential. after my friend and i did the trouble code test the bike wouldnt even start anymore and the injector would spray for a few seconds for the start up then it stops and the fuel injection light comes on and blinks. the four wheeler wouldnt start anymore. i took it over to the local shop and they hooked it up to the computer to see if there was any codes and it still showed it was free of codes. they hooked it up to the fuel pressure gauge and we found that it was making 22 pounds and it should be making around 43. i then bought a new fuel pump and put it in. it now starts and runs for a few seconds and then it stalls out and the fuel injection light comes on again. which then leads me to think it is the ecu now but i want to be sure before i invest around $500 more into it. any opinions on whether or not anyone thinks this is the problem or if they have had a similar problem before would be really appreciated. sorry for writing a novel and not spelling very well. also i forgot to put the year in the title it is a 2007


Similar Tagged Content

Recently Browsing

0 members

No registered users viewing this page.