Join Today, It's Simple and FREE!

As a member, you can post in our forums, upload your photos and videos, use and contribute to our downloads, create your own member page, add your ATV events, and even start your own ATV club to host your own club forum and gallery.  Registration is fast and you can even login with social network accounts to sync your profiles and content.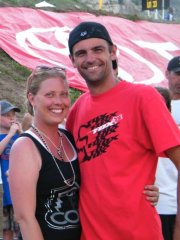 Show us your Halloween Pics!!!!!
---
Similar Topics

By Kevin Nicoll

Anyone familiar with these models? Its a new to me quad, picked it up for basically nothing... Just time and materials now, this looks expensive. 






By Scubasonic

I live in Vancouver Washington but don't have many riding options so I head to Bend Oregon there is a ATV park called East Fort Rock that offers 315 Miles of trails.  I have flexibility to ride during the week (which I prefer) rather then weekends if anyone wants to ride let me know I can be reached at

[email protected]

it is about a 3hr drive but I don't mind making it as long as the Government Camp pass is not snowing or iced in.

By ATVNetwork

products Cheap treats for your ATV lifestyle
ATV riding is fun, and when you see these deals you will know it's like taking Halloween candy from strangers. View the full article


By Guest Fox300exchic

Here's mine...




By bradleyheathhays

Here's what just came out of the old '11 700 Grizz...



The pics indicate some kind of build up on 3 surfaces...the base ring, and on both the electrode and ceramic opposite where the strap attaches. What condition does this suggest?
Also, this article...
How to read Racing Spark Plugs - Dragstuff
indicates since there's no color change in the middle of the ground strap that there's some type of temp problem. Or does this not apply as the article is talking about racing spark plugs?
Thanks


Similar Tagged Content

Recently Browsing

0 members

No registered users viewing this page.