Do you own an ATV? Join our Forum!

As a member, you can post in our forums, upload your photos and videos, use and contribute to our downloads, create your own member page, add your ATV events, and even start your own ATV club to host your own club forum and gallery.  Registration is fast and you can even login with social network accounts to sync your profiles and content.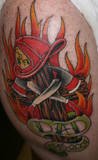 ---
Similar Topics

By amharrison24

i have a 91 moto 4 100. has electric start only. for as long as i could remember we have always pushed start it. after riding for while you shut it off. you are able to hit the start button and it will start right up. anyone know where i should start with fixing this issue? im fixing it up for my niece. thank you in advance.


By 06kfx440

I just got a 4 pack of helmet mics with speakers to talk to others while riding. The question is can they link to other devises or does it have to be the same brand. The 4 I have match. But any others like it?
 
 
Sent from my iPhone using Tapatalk


By Frankwhite247

I'm looking to replace the hub bearings on my 400 trv . I was wondering it anyone had any experience with this machine ? That cold point me in the right direction as far as if the bearings nedd to be pressed in and out and if so how the did it . Special tools pullers etc . Thanks 


By 2urb0liter

Looking for front wheel assembly (hub, axle, rim, tire) for 1982 Honda ATC 110. 
Let me know what you have and how much shipped to 58504. 
 
Thanks!


Similar Tagged Content

By sirdivealot

Hi folks, I am new to this forum and signed up hoping to get some advice as to what the problem is with the electrics on my timberwolf.
The quad is a 2000 4x4 model, just bought it on the cheap a few weeks ago with electric start and lights not working. The starter makes no noise and no attempt to start whatsoever when the button is pushed and the lights dont work at all. It has a battery that has charge in it, so dont know why it wont just run off the battery, could it be a fuse?
I saw a thread on here about electric start not working on a timberwolf, I got some info from that but think this problem may be different so thought I'd make my own thread.
Any advice would be appreciated
Cheers


By newguy

2002 Yamaha Wolverine 350....when i push the start button, the starter solenoid makes a strange vibrating/clicking noise. the start sounds as if it is trying to engage but doesnt. do i have a bad solenoid or is the starter bad??


Recently Browsing

0 members

No registered users viewing this page.