Join Today, It's Simple and FREE!

As a member, you can post in our forums, upload your photos and videos, use and contribute to our downloads, create your own member page, add your ATV events, and even start your own ATV club to host your own club forum and gallery.  Registration is fast and you can even login with social network accounts to sync your profiles and content.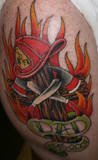 ---
Similar Topics

By TEXASBAGMAN

hey my 1984 Kawasaki KLT 250 stoped running. It sat up in the shed for a month or two and was running great before. Now it wont run at all. Sprayed ether in carb/intake, nothing. Gets spark, compression, and fuel. Wont pop off. Took carb off and sprayed ether in hole and it lit up on fire. whats my problem?
ME: ok hold on a minute. you sprayed ether in what hole and fire shot out where Lmao!
in intaken hole
and i lit half the bike on fire but got it out quick so i didnt hurt nothing
u know what im talking about?
ME: you have spark obvisoly! Fuel contamination possibley. when you removed carb what was in the float bowl?
gas
carb was boiled and cleaned theroly and is spotless
and the gas tank?
not carb its got to be motor has 180 lbs of compression
gas tank was half full fuel pumppulled alot of fuel


Similar Tagged Content

Recently Browsing

0 members

No registered users viewing this page.