Do you own an ATV? Join our Forum!

As a member, you can post in our forums, upload your photos and videos, use and contribute to our downloads, create your own member page, add your ATV events, and even start your own ATV club to host your own club forum and gallery.  Registration is fast and you can even login with social network accounts to sync your profiles and content.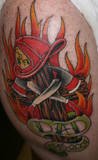 Buck Billy's Y'allMart Interview
---
Similar Topics

Similar Tagged Content

By mywifeknowseverythin

:yes:In everyone's so Humble opinion.....If you had the Cash.....and you were in the market for Either an 08 or 09 Utility Quad......Which Manufacturer would you Flip your Mattress for????
Post your Reasonings.......And Which Quad you would buy...
At the end of this Poll.....We will take the best two......Then Poll them..... Which would make this a True.....This Vs. That.....


By BuckBilly

Dad just lost an 18 month battle with cancer today Saturday. Will post his pictures on my profile when I get time. Later this week.


Recently Browsing

0 members

No registered users viewing this page.