Join Today, It's Simple and FREE!

As a member, you can post in our forums, upload your photos and videos, use and contribute to our downloads, create your own member page, add your ATV events, and even start your own ATV club to host your own club forum and gallery.  Registration is fast and you can even login with social network accounts to sync your profiles and content.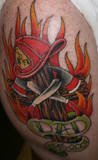 A new Page in my Book......
---
Similar Topics

Similar Tagged Content

By mywifeknowseverythin

I couldnt get any of the pages to work. Just looks like the site is not there anymore...Is this just me?


By Guest yokochrist

Okay, guys and gals I have been broken by facebook and created a fan page. Atv related of course, but you can post your vids, pics and stories. I have uploaded a lot of photos on there already, so hope you like and share and enjoy!
Click Here (https://www.facebook.com/pages/Yokochrist/154508834738279?bookmark_t=page)


By landmanAL

We have uploaded a new web page for Doc Hilt Trails recently. Take a look and let us know what you think.
We also added more trail to T3 and T13 making full loops, installed tables under the pavillion, and widened out camp areas on T14 thru T16, and installed a free wash station.
Doc Hilt Trails - ATV park - Home


By DirtDemon

I really like that you have put the most recent posts on display on the main page, however, it would be cool if we could see 15 or 20 of them though.


By Admin

We've redesigned the member account page a bit.
You can access it here: Account Login » QUADCRAZY ATV Community
Added "Friends Online" and "Last Online" block.


Recently Browsing

0 members

No registered users viewing this page.