Join Today, It's Simple and FREE!

As a member, you can post in our forums, upload your photos and videos, use and contribute to our downloads, create your own member page, add your ATV events, and even start your own ATV club to host your own club forum and gallery.  Registration is fast and you can even login with social network accounts to sync your profiles and content.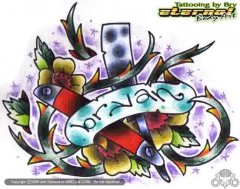 ---
Similar Topics

By Jordan Ritzman

Any expert trail riders out there near lewis or pacific county 


By sandrider

this is for any who knows the seattle area. i heard of a place called "riders lake", or at least i think that was the name, for a place to ride with lots of mud. i was told it was around Sultan. If anyone knows of this place, could you give me info on where it is and if its legal to ride. i will be heading over that way for a meeting and i was wondering if it woul be worth loading up the quad and hauling it over the mountain,
Thanks


By Guest DunePrincess

Hi Y'all.. I'm new to the site. I added a few of our favorite riding spots. I'll keep adding more..
Just wanted to introduce myself. I would love to meet more Washington riders- and more female riders!. So stop by and say Hi!



By Bentley Turner's MudBug Mania

I just wanted to post a couple of pics of my street legal ZX14 powered 4 wheel steering, 6 wheel drive project, to see what people think.





By Admin

Does anyone use GPS, whether on a device or app to record their ATV trail rides? I have been thinking about a section where our members can upload let's say a .gpx file and share their rides on a google map for others to see where there are riding areas. Not sure if this is something of interest or how much it would be used, so just trying to get an idea.
Importing routes from files like xml, lmx, tour, freshroute, gpx, kmz, kml


Similar Tagged Content

By jewellzy

im 41 and just geting back into atv's from 20 years ago alot has changed


Recently Browsing

0 members

No registered users viewing this page.