Join Today, It's Simple and FREE!

As a member, you can post in our forums, upload your photos and videos, use and contribute to our downloads, create your own member page, add your ATV events, and even start your own ATV club to host your own club forum and gallery.  Registration is fast and you can even login with social network accounts to sync your profiles and content.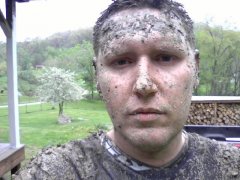 ---
Similar Topics

Similar Tagged Content

By Guest Fox300exchic

The Hop-Up: You may be saying to yourself, "that's a chick bike," and you're right. But honestly, it's so much more than that. It's one badass bike. http://www.quadmagazine.com/quad/features/article/0,24942,1587044,00.html


By Guest Fox300exchic

If we had a dollar for every time the question "Which is really faster, the 700 or the 450?" shows up in our inbox, mailbox, or voicemail, we'd be putting this magazine together from a bungalow on a barely inhabited tropical isle named Quadhama.
http://www.quadmagazine.com/quad/features/article/0,24942,1603755,00.html


By drifterss454

im hoping that somebody could help me out changing my shifter on my 2014 outlander 400 max xt.,I kinda need step by step instructions,a brain aneurysm a few years ago has left me kinda useless sfiguring things out anymore,i think that hey took away the part of my brain that actually worked,lol,i did get the seat and plastics off,cover off the box,thats it,geez,i put more hurst shifters in my cars,cams,domes,cranksetc and now I cant figure out how to put a new shifter in my bike,more snow coming tonight,so, I"ll need my plow,,so I hope that somebody can guide me in changing the shifter,thanks all


By copedaddy

My wife has a well used 325 Trail Boss and recently she noticed there is a distinct rhythmic clicking or popping noise that sounds like its coming from the chain/ sprocket area. Increases with speed and happens in fwd or reverse.
I jacked up the rear of the quad and rotated the tires and there is no sound when the drivetrain is unloaded. Any suggestions on what this could be or how to troubleshoot? Im new to 4-wheelers, so this might be something pretty simple but I just dont have much experience working with them.
Would appreciate any help or suggestions


By MystikFix

hey guys, i am new to the forums but could use a little help. i am trying to change the seal where the drive shaft enters the front differetial on my 2012 polaris sportsman. i am under the impression that all i need to do is knock out the roll pin on the saft and the whole assembly will slide back so i can get to that seal. is this correct? i have taken off my wheel and given the pin a few whacks using a punch and it hasnt budged. i even tried using some WD40 with the same results. am i doing something wrong or is it just being stubborn? any suggestions to make my life a little easier. there isnt a lot of room down there to work with a hammer with my shock there. any help for a noobie would be greatly appreciated.


Recently Browsing

0 members

No registered users viewing this page.