Do you own an ATV? Join our Forum!

As a member, you can post in our forums, upload your photos and videos, use and contribute to our downloads, create your own member page, add your ATV events, and even start your own ATV club to host your own club forum and gallery.  Registration is fast and you can even login with social network accounts to sync your profiles and content.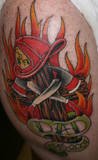 ---
Similar Topics

By Admin

We would like to wish everyone a Fantastic Memorial Day Weekend!


SUPPORT OUR TROOPS!






By Micah Gafford

I'm Micah I live in southern Indiana in the Hoosier national forest. Just picked up my first ATV for extra cheap and I've gotta get it up and running from sitting in a friend's shed for a few years. It's a '95 Polaris Xplorer 400. I've had a little bit of experience with simple ATV stuff from the cheap chinese atv my in-laws bought for our kids. I don't expect nearly as many headaches but would love suggestions on what things to go through before putting in a battery, gas, and oil and trying to fire it up.
Thanks!


By mywifeknowseverythin

Great sayings by police officers
These 16 Police Comments were taken off actual police car videos around the country:
#16 "You know, stop lights don't come any redder than the one you just went through."
#15 "Relax, the handcuffs are tight because they're new. They'll stretch after you wear them a while."
# 14 "If you take your hands off the car, I'll make your birth certificate a worthless document."
#13 "If you run, you'll only go to jail tired."
#12 "Can you run faster than 1200 feet per second? Because that's the speed of the bullet that'll be chasing you."
#11 "You don't know how fast you were going? I guess that means I can write anything I want to on the ticket, huh?"
#10 "Yes, sir, you can talk to the shift supervisor, but I don't think it will help.
Oh, did I mention that I'm the shift supervisor?"
#9 "Warning?" You want a warning? O.K., I'm warning you not to do that again, or I'll give you another ticket."
#8 "The answer to this last question will determine whether you are drunk or not. Was Mickey Mouse a cat or a dog?"
#7 "Fair? You want me to be fair? Listen, fair is a place where you go to ride on rides, eat cotton candy and corn dogs and step in monkey crap."
#6 "Yeah, we have a quota. Two more tickets and my wife gets a toaster oven."
#5 "In God we trust, all others we run through NCIC."
#4 "How big were those 'Just two beers' you say you had?"
#3 "No sir, we don't have quotas anymore. We use d to, but now we're allowed to write as many tickets as we can."
#2 "I'm glad to hear that Chief (of Police) Hawker is a personal friend of yours. So you know someone who can post your bail."
AND THE WINNER IS...
#1 "You didn't think we give pretty women tickets? You're right, we don't. Sign here."


By ATVNetwork

Feds to open Utah's national parks to ATVs; advocates fear damage, noise they may bring
The roar of ATVs could be coming to a Utah national park backcountry road near you under a major policy shift initiated by the National Park Service without public input.
Across the country, off-road vehicles like ATVs and UTVs are generally barred from national parks. For Utah's famed parks, however, that all changes starting Nov. 1, when these vehicles may be allowed on both main access roads and back roads like Canyonlands National Park's White Rim and Arches' entry points from Salt Valley and Willow Springs.
The move was ordered Tuesday by the the National Park Service's acting regional director, Palmer "Chip" Jenkins, who directed a memo to Utah park superintendents instructing them to align their regulations with Utah law, which allows off-road vehicles to travel state and county roads as long as they are equipped with standard safety equipment and are registered and insured.
"This alignment with state law isn't carte blanche to take their ATVs off road," said agency spokeswoman Vanessa Lacayo. "If people [drive] off road, they will be cited. Protection of these resources is paramount."
Under the rule change, off-highway vehicles could roam Canyonlands' Maze District and Arches' Klondike Buffs — as long as they remain on designated routes. In general, ATVs would be allowed to travel roads that are open to trucks and cars.
The directive, which applies only to Utah parks, triggered an immediate backlash from conservation groups, which predicted the move will result in a "management nightmare" for parks already struggling with traffic jams and parking clutter.
Now the park service is inviting a whole new category of vehicle onto park roads, establishing new uses that will disrupt wildlife and other visitors' enjoyment, warned Kristen Brengel, the National Parks Conservation Association's vice president of government affairs.
"These are national parks that have incredible resources, cultural resources, natural resources, and so by allowing these vehicles that are tailored to go anywhere, you're potentially putting these resources at risk," Brengel said. "The park service should be going through a public process, doing an analysis and making sure they can adequately protect the park and its resources and visitors. They haven't done that."
Brengel said her group is conferring with its attorneys to consider its options to block the rule change.

Setting the stage for this change in policy was SB181 enacted by Utah lawmakers in 2008, authorizing any "street-legal" vehicle on all state and county roads. For the past 11 years, the National Park Service has pushed back, closing park roads to these recreational vehicles under the rationale that it is too easy to drive them illegally off the roads.
"The addition of off-road vehicle traffic on park roads will inevitably result in injury and damage to park resources. These specialized vehicles are designed, produced and marketed for the purpose of off-road travel, and they are uniquely capable of easily leaving the road and traveling cross country," states a 2008 park service memo explaining why Arches and Canyonlands should remain off-limits to ATVs. "No reasonable level of law enforcement presence would be sufficient to prevent ATV and OHV use off roads. Park rangers will have no ability to pursue and apprehend vehicle users off road without adding to the damage they cause to park resources."
When Utah enacted SB181, all-terrain vehicles, which ride like a four-wheeled motorcycle, were the most used off-road vehicle. UTVs, or so-called utility terrain vehicles, equipped with side-by-side bucket seats, steering wheels, robust suspension and roll cages, have since eclipsed ATVs in popularity, as well as their ability to create impacts. They can be operated at higher speeds and can be so loud that occupants wear ear protection.
Jenkins, who served most recently as the superintendent of Mount Rainier National Park, issued the directive after off-highway groups and Utah lawmakers led by Rep. Phil Lyman, R-Blanding, pressured the Interior Department to lift the prohibition.
In a Sept. 2 letter to Interior Secretary David Bernhardt, Lyman wrote that he is "offended" that the park service discriminates against off-highway vehicle owners, noting than nearly all of Utah's national parks are accessed from state and county roads.
"The owners of street-legal OHVs comply with numerous laws and regulations to be given the privilege to drive on a wide range of state and county roads," he wrote in the letter, signed by 13 other Utah lawmakers. "They also contribute to the maintenance of the state highway system through gasoline taxes and registration fees."
Lyman is the former San Juan County commissioner who became a political celebrity after organizing an off-road vehicle protest ride though Recapture Canyon, which resulted in misdemeanor convictions, 10 days in jail and a reputation as a public lands warrior.
Adding pressure were UTV Utah and Utah OHV Advocates. According to the groups, Utah is home to 202,000 registered OHVs, or off-highway vehicles, the broad category that includes UTVs and ATVs.
"Despite being one of the largest groups of public land users, and even though the economic benefit of our community dwarfs most other recreational users combined, we often find ourselves discriminated against by decision-makers that head public land agencies," the groups' presidents, Bud Bruening and Brett Stewart, wrote in a joint July 29 letter to Bernhardt. "In Utah, this discrimination is particularly acute when it comes to the National Park Service."
Many southern Utah county commissioners had lobbied for this change in the hopes of widening riders' options for roaming Utah's public lands. Counties maintain many of these back roads, according to Newell Harward, a Wayne County commissioner who welcomed the rule change.
"We are happy with it," said Harward, whose county includes Capitol Reef National Park and Glen Canyon National Recreation Area. "It will increase some tourism issues with folks who want to use some of these roads with street-legal UTVs. I don't know the difference between those and small Jeeps [which had always been allowed]. I'm hoping people will pay attention to the laws and stay on roads. If they don't, then this is going to get backed up."
Glen Canyon had already loosed its rules a few years ago, when it developed a new travel plan allowing ATVs on roads around Circle Cliffs. But that was only after a public process, an environmental review and a final decision that has yet to be formally implemented, according to Neal Clark, staff attorney with the Southern Utah Wilderness Alliance.
"UTVs are built for one reason, which is off-road use. That is the purpose for the existence of these machines," Clark said. "They're loud and obnoxious and because of that they're completely contrary to the reasons that people travel from across the globe and across the country to visit national parks."
Article Source: https://www.sltrib.com/news/environment/2019/09/28/feds-open-utahs-national/

View full post


Similar Tagged Content

Recently Browsing

0 members

No registered users viewing this page.