Do you own an ATV? Join our Forum!

As a member, you can post in our forums, upload your photos and videos, use and contribute to our downloads, create your own member page, add your ATV events, and even start your own ATV club to host your own club forum and gallery.  Registration is fast and you can even login with social network accounts to sync your profiles and content.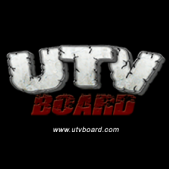 ---
Similar Topics

By John Victor

My father-in-law gave my boy a 1999 350 Big Bear. It's been sitting in a barn for a bunch of years. It runs great! My boy has been riding a couple weeks now and it has developed a squeal coming from the front end when you get off the gas at speed. No noise during acceleration. At first I thought brakes. I took it for a ride and I don't think it is the brakes. I feel it is the front prop shaft U-joints, front differential or one/both axles. I pulled the fill plug on the differential and I can't find anywhere how much gear oil should be in there. My gut says up to the fill opening. It doesn't have a manual. It's wet in there, just don't see any gear oil.

#1 Should I fill the differential with gear oil up to the fill opening?

#2 How do I check or know if the u-joints are bad? That looks like a "Big Bear" of a job if they don't need to be replaced.

#3 What else could it be? I don't think it is the front bearings. I jacked the front wheels off ground and no play in the right wheel. Very little play in the left wheel, looks like the lower control bushing is where that play is coming from. The rubber CV boots look original but all still intact. Wheels spin easily without any noise.

Thanks for any help!


By Erik Plug

Hi all,
 
Picked up my first Brute Force yesterday. What should have been an awesome afternoon of riding turn a bit into a deception. As I was unable to really take it out for a test drive at the shop, I decided to buy it and agreed that I would take the test drive at home. 
When giving full throttle I noticed that the Brute was choking and lost all of its powers. Faulty fuel pump most likely. 
Called the shop and the are coming to pick it up and repair it and bring it back. Good service. Nevertheless feels a bit sour in the mouth as I was told it was a 100% good. 
Need to have some patience I now before I can really start riding. 
Cheers,
Erik


By bradleyheathhays

Just now rolling over 100k miles. Been feeling some steering weirdness so I get one front wheel up in the air and push at 3 and 9 and sure enough there's some wobble. Pushing at 12 and 6 gives no play at all.
Although I'll probably be replacing the worn part myself I need some help diagnosing what all might need to be replaced. And since I need an alignment anyway I've made a deal w/ my local Goodyear tire shop to do a pre alignment inspection and identify my bad part(s) so I can replace them before they do the job.
When I drop the car off what specific parts should I ask them to look at? I'm sure tie rod ends but what other kind of worn parts could be causing movement on the 3-9 push test?


By Jeremy Morris

If you're getting that pesky leaky seal on the pinion of your front differential and the pinion has allot of play, polaris won't sell the bushing needed to repair it properly without having to shell out big bucks for the complete ring and pinion kit. 
I have a kit with an upgraded bushing, Japanese made bearing and USmade seal
50 shipped in the US and 55 to Canada



Similar Tagged Content

Recently Browsing

0 members

No registered users viewing this page.