Do you own an ATV? Join our Forum!

As a member, you can post in our forums, upload your photos and videos, use and contribute to our downloads, create your own member page, add your ATV events, and even start your own ATV club to host your own club forum and gallery.  Registration is fast and you can even login with social network accounts to sync your profiles and content.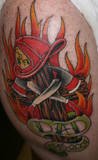 ---
Similar Topics

By Rich1028

Video from Leota Michigan on our Honda 400's
5-30-2020
Was A nice Afternoon.
 
 


By therealjohnsmith

I just bought these in the fall as a pair and of course they were running awesome with no problems at that time.
One of them now will only start with starting fluid. It runs great once it's started, but absolutely refuses to start without a squirt of the good stuff.  The other one starts just fine, but dies after it gets warm. The only way to keep it running is to keep the throttle up. It won't run at an idle, and keeping it running has the throttle too high to shift.  Any ideas or suggestions are very much appreciated!!!
Thank you,
John from Shelley, Idaho


By Ryan Hutton

Hey guys i am new to this site. i have a quadmaster 500 and last year my brother in law had it out and brought it back. When we went to put it away it wont move now any suggestions i have the belt cover off now. With it jacked up it seem to take gear when its not running.


By mailman1

I have a 96 Big Bear 350 2 x 4 and I noticed last fall that when I went to start it that the starter would not engage when I pushed the starter button. This spring I charged the battery to make sure that it wasn't the problem but still wouldn't start. I get a buzzing sound from the solenoid when I push the starter button but no sound from the starter at all.  I took the batt. cables loose and cleaned them on the starter and both solenoid posts still nothing. I can start it by pulling the starter rope with the 1st or 2nd pull no problem.  About 10 years ago or so I had the starter armature turned down as the shop said it was getting worn some maybe it is getting to that point again. Anyone have any ideas feel free to jump in.


Similar Tagged Content

Recently Browsing

0 members

No registered users viewing this page.