Do you own an ATV? Join our Forum!

As a member, you can post in our forums, upload your photos and videos, use and contribute to our downloads, create your own member page, add your ATV events, and even start your own ATV club to host your own club forum and gallery.  Registration is fast and you can even login with social network accounts to sync your profiles and content.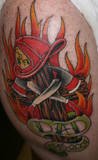 2010 Clean Up Pics and some Video
---
Similar Topics

By Admin

We would like to wish everyone a Fantastic Memorial Day Weekend!


SUPPORT OUR TROOPS!






By jay rear

Hi im new to the site. I have a 99 sportsman 500. I has been sitting for about a year now. I bought a new battery for it the other day and now i dont have any power to anything but the winch. Any help would be great. I already cut the pouch and checked voltage on both sides of the circuit breaker. 


By mywifeknowseverythin

Great sayings by police officers
These 16 Police Comments were taken off actual police car videos around the country:
#16 "You know, stop lights don't come any redder than the one you just went through."
#15 "Relax, the handcuffs are tight because they're new. They'll stretch after you wear them a while."
# 14 "If you take your hands off the car, I'll make your birth certificate a worthless document."
#13 "If you run, you'll only go to jail tired."
#12 "Can you run faster than 1200 feet per second? Because that's the speed of the bullet that'll be chasing you."
#11 "You don't know how fast you were going? I guess that means I can write anything I want to on the ticket, huh?"
#10 "Yes, sir, you can talk to the shift supervisor, but I don't think it will help.
Oh, did I mention that I'm the shift supervisor?"
#9 "Warning?" You want a warning? O.K., I'm warning you not to do that again, or I'll give you another ticket."
#8 "The answer to this last question will determine whether you are drunk or not. Was Mickey Mouse a cat or a dog?"
#7 "Fair? You want me to be fair? Listen, fair is a place where you go to ride on rides, eat cotton candy and corn dogs and step in monkey crap."
#6 "Yeah, we have a quota. Two more tickets and my wife gets a toaster oven."
#5 "In God we trust, all others we run through NCIC."
#4 "How big were those 'Just two beers' you say you had?"
#3 "No sir, we don't have quotas anymore. We use d to, but now we're allowed to write as many tickets as we can."
#2 "I'm glad to hear that Chief (of Police) Hawker is a personal friend of yours. So you know someone who can post your bail."
AND THE WINNER IS...
#1 "You didn't think we give pretty women tickets? You're right, we don't. Sign here."


By Beretta7

Need help trying to figure out how to find the open wire for turning off my Big Bear.  Will srat with no issues and both the kill switch and main switch fail to kill the motor.  Any ideas where the open is


Similar Tagged Content

Recently Browsing

0 members

No registered users viewing this page.