Do you own an ATV? Join our Forum!

As a member, you can post in our forums, upload your photos and videos, use and contribute to our downloads, create your own member page, add your ATV events, and even start your own ATV club to host your own club forum and gallery.  Registration is fast and you can even login with social network accounts to sync your profiles and content.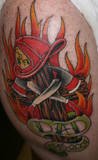 ---
Similar Topics

By James Jezewski

What are some quality brands and who should I stay away from? Does it even matter? 


By Dwight Williams

I have a 99 Kodiak 400 4X4 that I picked up for $300.  The previous owner had modified the foot shifter by welding a piece of rebar to it so he could hand shift while plowing.  As you can imagine, the allows for much more torque on the shifter than it was designed to have, and he broke the stopper off of the the shift mechanism.  No big deal, I ordered the part and put it back together, went through the carburetor and off we go, it runs pretty good.  
The first thing I noticed is that when I put the shifter all the way down it goes into reverse, I'm supposed to twist a knob to get it to reverse but this seems to be disabled.  Also, once in reverse, it's a bugger to get back out.  I have to hold the shifter up, then quickly back down and up again to get it to come out.  All forward gears work fine, clutch is tight, no problems.
The reverse cable and lever are in tact and seem to move freely.  
My question is this:  What does one normally have to do to get this thing into reverse?  I assume put it in neutral, twist the knob, kick the shifter down.  Does the brake need to be applied?  I'm not sure what's going on here, I suspect it's been 'modified' as it goes into reverse without the proper precautions, just not sure if the mods were external on internal.
 
thanks


By gouletp

When it is  cold outside, say 35 deg F and colder, it is very difficult to shift to Reverse from neutral.  Engine temp doesn't have an effect.  I apply the brakes hard with the hand lever and the foot pedal.  In another post I read that high idle can affect shifting when the engine temp is warm. 
I will try it with lower idle speed once I find the screw.  In the interim, can you tell me if there is some sort of adjustment for the shifter?
Thank you


By Adrian Ciotinga

Hello,
I recently picked up an '07 KFX 700. All was going well, rode it about 40 miles, when it started bogging at low speeds. If I kept the revs higher, I was just fine. Also, a persistent issue since I picked it up is the fairly difficult start (but it is abnormally cold right now and the quad is jetted for the dunes at summertime).
Regarding the complete lack of idle, I have to rev it a couple times to get it to idle after starting it, after which it's 50/50 whether it remains idling. I don't have low fuel, but all of this began after I rode it pretty hard and the radiator fan kicked in. Might be overheating, just wanted to hear your opinions.


Similar Tagged Content

Recently Browsing

0 members

No registered users viewing this page.