Do you own an ATV? Join our Forum!

As a member, you can post in our forums, upload your photos and videos, use and contribute to our downloads, create your own member page, add your ATV events, and even start your own ATV club to host your own club forum and gallery.  Registration is fast and you can even login with social network accounts to sync your profiles and content.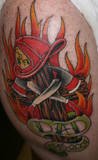 ---
Similar Topics

By Rich1028

Division 3: East North Central (Illinois, Indiana, Michigan, Ohio, and Wisconsin)
Leota Michigan Trail Riding First One Of The New Year!
http://www.upnorthtrails.org/trails/leota-trail.html
 


By Shane Thomas

Morning myself, my wife, son and stepfather and a few others head up to Jericho NH a couple times a year. It's beautiful and we love it. Only issue is it's4 1/2 hours away looking for places a bit closer. Maybe southern NH? My son and I love sand pits and wife and stepfather like the trails with views. W we register them in nh, but never had the need to in mass as we never found anything this way. if anyone has any suggestions please please let er rip. Either for the day, or if camping available, for a few days. thanks in advance.


By Mikey69

Heres my story. Kinda long. I guess I was a late bloomer when it comes to quads. I had never ridden a quad in my life. Rode Dirt Bikes as a kid growing up. Back in Oct of '06 I found a Mustang on craigslist. Took it for a test drive one morning before work. Fast car. 351 Cleveland. I had planned on meeting the guy again after work. For some strange reason thats still to this day beyond me, I stopped in Hillsboro MotoSports on the way home from work. I had 6 Grand on me. There was a left over '05 sitting by the front door. It was on sale for $4999. It was $5499 OTD. I didnt even look at anything else. I knew nothing about quads accept I thought it really looked coool and I had the money in my pocket to buy it. I was sitting on it when the salesman walked up and asked... "Can I help you?" Without hestitation I pulled 60 Ben Franklins outta my front pocket and said "I want this Quad. Load it up in my truck." It was just about dark by the time I drove away from the shop. BTW, I didnt bother to ask my ol lady if I could buy it. LOL. Anyway, I took it by the house and showed her. She was kinda stunned but not mad. We drove over to a friend of mines house and unloaded it. I took it to the field across the street from his house. HOLY CHIT!!!!! I was surprised by the power. I had it for about 2 weeks and took it to Sand Lake. I was there a few hours and rolled it on a banked turn at the top of the bowl right before you get to the one-ways. When it rolled, I flew off and landed on my belly. The quad came bouncing and landed on my back. For a month I couldnt even walk. I was scared of it. I considered trading it for a 250EX. Went back to the shop. The salesman said..."Dude!!! You dont want a 250EX!!! Trust me. Just get used to it" I still wasnt convinced. I put it on craigslist for $4000. Calls were coming in. I had a guy that wanted to come look at it that evening. I decided to take it for one last ride at Browns Camp before I sold it. I was still afraid of it. After about 5 minutes I started feeling comfortable on it again. I decided right then, I loved my Honda 450 and would learn how to ride it instead of selling it. That was late Nov of '06. Work was slow for a Painter in Oregon. My new job everyday? Going to Browns Camp and ridding my Quad. I bought my Girl Friend an '02 Blaster. I rode my 450 for 4-6 hours almost every single day for 3 months. And yes, I know my way around Browns Camp pretty well. LOL. In March I bought her an '06 TRX250EX (Thank God I didnt trade my 450 for one of those) LOL Since then, I have become totally addicted to quads. I love them. Couldnt imagine not owning at least one quad. Luckily I have two. My "07 was $6500 OTD in July of '07. Bought it for my Girlfriend. Traded in her 250 EX. A month later we broke up. So, I wound up with two Honda 450's.
 


By mikeexplorer

PA Residents, please take a moment to send an email supporting this to

[email protected]

https://www.erienewsnow.com/story/41590987/proposed-changes-on-the-way-for-riding-atvs-on-state-forest-trails?fbclid=IwAR1EXkgtnRenBzFAKG5h1IOs7xDrNg6iedYSALckbjx2F5ZPjwdDFFij6Jc#.Xic-MeQ7aXY.facebook

This week, the Department of Conservation and Natural Resources (DCNR) plans to outline proposed policy changes for ATV trails on state forest lands.  They will also be seeking public comment.

Pennsylvania has more than 260 miles of ATV trails in state forests. The department is reviewing its policy to respond to increasing demands for riding opportunities and well as interest from local governments in expanding tourism.

"The purpose of the policy is to provide guidance to DCNR when acquiring, developing and managing lands for ATV use by the public," Secretary Cindy Adams Dunn said.

There had been a moratorium on new trail development, but the policy revisions now authorize DCNR to consider new ATV trails and connectors on state forest lands.

"New ATV trails will be considered, while still balancing the protection of natural resources as outlined in the Environmental Rights Amendment to the Pennsylvania Constitution, and the needs of all types of recreational users on DCNR lands," Dunn said.

In a 2016 survey of ATV users, more than 4,800 responded with many indicating a strong desire for more long-distance trails. Pennsylvania has around 285,000 registered ATVs. On state forest lands, ATV riding is allowed only on designated trails.

Public comment will be taken at a meeting in Harrisburg Wednesday, January 22, from 10 a.m. to noon in Room 105 of the Rachel Carson State Office Building. Written comments can be submitted to

[email protected]

The deadline to submit comments is March 27.

More information about ATV riding is on the DCNR website.

Similar Tagged Content

Recently Browsing

0 members

No registered users viewing this page.