Do you own an ATV? Join our Forum!

As a member, you can post in our forums, upload your photos and videos, use and contribute to our downloads, create your own member page, add your ATV events, and even start your own ATV club to host your own club forum and gallery.  Registration is fast and you can even login with social network accounts to sync your profiles and content.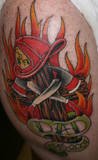 ---
Similar Topics

By Rick Shropshire

Happy New Year all! Remember not to operate any vehicles while under the influence, you could get busted or worse, you could get hurt or hurt someone else who's playing it safe and end up in jail. Have fun and be safe.


By ATVForMe

I have enough money to buy a good used ATV outright but I don't want to purchase just a used one.  I would like to spend $8K to $10K to get a nice new ATV/Quad to go riding in the mountains with on getaways but to ride around the country when I'm at home.   
I have about $2K saved up but like I said, I can't afford the ATV I want with that.  Would that be enough money for a down payment? 
I can afford to pay about $200/mo on ATV loan payments if necessary.
Are there other places to get financing than through a bank?  Do ATV providers like Polaris offer loans?
I'm very inexperienced at buying an ATV so thanks for any help!


By ATVNetwork

ride 2017 Can-Am X Team Contingency
The program includes more than a $350,000 in total payouts. View the full article


By westercamp

Hey guys, I have been a member here since 2009 and was hoping if anyone needs a manual for their ATV or motorcycle (or what ever) that they visit my store: Service & Repair Manuals for Owners | Cheap Haynes & Clymer Books. We have been struggling the last year thanks to Google and all of its brilliance in making getting found on the internet so difficult. Anyway, thanks and I appreciate your support.
Jay


Similar Tagged Content

By sidmabb

I have a new Arctic cat 425i. The tires are pretty good but seem to have just enough traction to get you in really deep but not enough to get out.
The best looking Ive found are Interco Super Swampers at about $85 for the front and $120 for the rear if I go stock size. A little pricey for me but not completely out of the question
It has 25x10x12 rear and 25x8x12 front.
I thought about going to 26x12x12 year and 26x10x12 front. but do not want to change anything else like gearing, rims or clearance.
Any and all advice/suggestions will be appreciated.


Recently Browsing

0 members

No registered users viewing this page.