Do you own an ATV? Join our Forum!

As a member, you can post in our forums, upload your photos and videos, use and contribute to our downloads, create your own member page, add your ATV events, and even start your own ATV club to host your own club forum and gallery.  Registration is fast and you can even login with social network accounts to sync your profiles and content.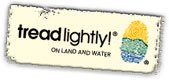 eBay Auction on gear and parts
---
Similar Topics

By Sled Dog

Hello Team!  Hopefully someone can help me.  I've been to the Suzuki forum and its pretty dead.  I should have been on this site a while ago as I own a Canam, Hondas and a RZR!
Anyways issue is the ATV won't start.  Friend gave it to me to try get running.  They installed a Amazon carb and machine did the same thing.  This machine has 1100 miles and is not beat.  Appears to have led a gentle life.
So the first thing I did was ask for the original carb.  They do have and brought it over.  But first I changed out all the old gas and put new in.  Got it to start but would not idle.  But could ride it around yard.  Its a manual, went through all 5 gears.  Runs like normal but would not idle.
So I got a Shindy rebuild kit and rebuilt the original carb.  Reinstalled and almost the same thing.  Starter spins and it tries to catch but doesn't until it does.  Then it seems to run ok.  Idles high but after a while it will go down.
So I take tank off and give a very good cleaning.  Took off the fuel petcock.  All looks good.  No fuel in the vacuum line so I believe its working as it should.  Cleaned carb again.  Adjusted valves.  Did not need.  Reinstalled everything and same exact thing.  Spins like a maniac for 10 or more seconds before it will start.
Spark plug is black.  Brand new one too.  I checked the spark and did not see any.  Googled how to do it and I was doing it right, tried again, now I have spark.  Hmmm.  Kept checking and always had it.
My battle plan now is to clean the Amazon (Chy-na) carb and install that one.  If it does the same exact thing I'll figure its not the carb.  If it does something different this will tell me nothing as I don't trust the Amazon carbs!
But now I've read that these models Eigers have issues with the fly wheel magnets coming loose.  And affecting spark.  Anyone know if this sounds right?  Maybe if the spark is out of time it makes it harder to start but once started the running engine can overcome that?
Oh yeah, compression is 130, spec is 142.  Not sure I trust my Harbor frieght compression tester though.  I'm bringing it to work to get the gauge calibrated.
Sorry so long winded but I like to give all the details I can for the people in the know!  Anything anyone can suggest I do?  Thanks for your time!


By cameron walton

Hi Guys, I'm a newbie but pretty handy with a DMM (controls technician). I have been fighting a junker quad i picked up as a project bike, was assured it would run if I replaced the battery and cleaned the carb. I replaced the battery, rebuilt the carb with a OEM kit. FIxed all my switches and foul played circuitry from the last guy.... So I could get it to start long enough to test the quad, it seems okay from a trans/engine point. However I couldn't get the carb adjusted to idle to save my life with the idle air screw or the thumb screw on the card for the slide. I took it to a friend who is much more familiar with yamaha and quads and he double checked my carb rebuild all was fine, he adjusted the float to make the fuel not overfill which i missed.
He pulled the air intake, got it started and couldn't get it to idle with or without air filter. We started looking at the spark plug (new) and he tested it with a spark plug clamp meter, tested good, pulled it and grounded and it had spark but he felt it was weak. I order a working used oem coil to try the easy things first. When I ohm out the coil on the quad with my Fluke i'm seeing .4 ohms on primary (ground lug to male connector) and 18K ohms on secondary (inside boot to ground lug). Seems like this forum is full of bear trackers so I'm hoping someone has some ideas to help me figure where to go with this. His thought was he know I ave fuel and he knows I have air, spark would be next. I have spark but possibly weak. Thanks


By Jeff Miller

I'm trying to troubleshoot a starting issue. For a while, maybe a year sometimes I would hit the starter button and I'd hear a single loud click, but the starter wouldn't turn. Usually if I could pull the pull start or roll it in gear it would then start. (now I'm thinking that was coincidence) Now it only clicks. I tried to check what I could, battery is good, solenoid clicks strong, cleaned all connections (which were 80% clean anyway). I started thinking the starter wasn't spinning. I pulled it and it spins freely. The gear that it contacts in the engine-I can wiggle it maybe 1/16th to 1/8th inch back and forth. When I reinstall the starter I feel it jerk when I hit the button. I'm thinking maybe it's the starter clutch? It seems when there's a problem with them they usually just spin freely and don't engage at all. Is it possibly something is causing it to lock? I'm a bit lost now.


By Rich1028

Division 3: East North Central (Illinois, Indiana, Michigan, Ohio, and Wisconsin)
Leota Michigan Trail Riding First One Of The New Year!
http://www.upnorthtrails.org/trails/leota-trail.html
 


Similar Tagged Content

By Ajmboy

Outside of ebay, have you ever been to an ATV auction? Sometimes there are towns, cities, counties, and states that auction off their atvs, stolen, recovered, repos and other atvs, utvs, side by sides. There are also online auctions all over the place. Just looking to see if anyone has gotten a good deal on something or has an auction they frequent.


By Guest huntingstill

k I would like to take my one person off road go cart and turn it into a sand rail LIFT it new engine and transmission make it so you have to shift w/ a clutch and all the fun stuff a car has


By Suzukiquadrun

Hello, i recently bought a 2000 Suzuki LTF500 semi-automatic. I was riding it and found out that its hard to shift into 3rd gear and above. could it be because of the tuning because the rpm might be to high, cuz in neutral it would sometimes rev high by itself? or could it be something in the trany?
Also it shifts easily when off


By Aidan

Hi, 2 years ago I got a 2002 Kawasaki Lakota Sport 300 for $50. Yes, I know, vary cheap, and it came with issues. The issues were, a leaky oil cap, a carburetor that fails when going up or down hill, and a flat tire that will not fill up. It also has a broken exhaust, as in broken, the tip of the exhaust is no longer there, so it is loud, but works fine. I have the oil cap, and a carb repair kit, but I need help finding a right rear tire for it, also I need ether a entirely new exhaust for it or somehow repair it, I dont have the old piece to the exhaust. Feel free to ask me questions. I will put a pic of what the exhaust is supposed to look like.




By stepadery

The connector that that plugs into the switch evidently was caught by something while riding (I'm guessing) and a couple of wires were pulled out of the connector. I have attached a picture. Is there any where that I can get this female end with pigtails without buying the entire wiring harness? I'm a pretty good wire splicer and solderer.




Recently Browsing

0 members

No registered users viewing this page.