Join Today, It's Simple and FREE!

As a member, you can post in our forums, upload your photos and videos, use and contribute to our downloads, create your own member page, add your ATV events, and even start your own ATV club to host your own club forum and gallery.  Registration is fast and you can even login with social network accounts to sync your profiles and content.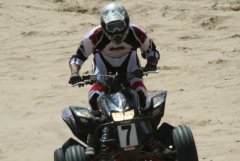 What are you listening to?
---
Similar Topics

By Scubasonic

I live in Vancouver Washington but don't have many riding options so I head to Bend Oregon there is a ATV park called East Fort Rock that offers 315 Miles of trails.  I have flexibility to ride during the week (which I prefer) rather then weekends if anyone wants to ride let me know I can be reached at

[email protected]

it is about a 3hr drive but I don't mind making it as long as the Government Camp pass is not snowing or iced in.

By Guest Fox300exchic

Here's mine...




By hangingon

we hear the claims of tires and whats good for trail riding, mud,moto x, sand, etc. I want to know what tire is good for trails covered in leaves those suckers are slicker than mud I think. I would hit the throttle and then the fish tailing would start it was fun until you trying to stop and you slide while headed for a tree.


By Missouri_2004_400ex

I am going to little sahara oklahoma October 13th and 14th. Will any one else be there? I wanna ride with some new people!




Recently Browsing

0 members

No registered users viewing this page.