Do you own an ATV? Join our Forum!

As a member, you can post in our forums, upload your photos and videos, use and contribute to our downloads, create your own member page, add your ATV events, and even start your own ATV club to host your own club forum and gallery.  Registration is fast and you can even login with social network accounts to sync your profiles and content.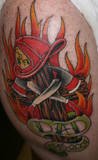 ---
Similar Topics

By Meg Sam

Hi I have bought a Bashan bs200s-3 and I am wondering where I can buy parts for this as I need a full new wireing loom also does this model have reverse gear?


By Shane Pillar

Talk about what kind of atv you have and what you do with it.


By dave3dracing

Hi, I'm a new member
Just bought a used 08 350 raptor with about 5 hours on it ( very clean ). Started fine when we got it. Now after a few mods (bumper, skid plates, air filter) Now will not start unless you pull in the clutch. I've checked just about everything and also checked that there is no pinched wires. Anybody have any ideas?:bangheadc: Thanks, Dave


By Daniel Gibson

Have a 08 raptor brought to me a couple months ago. Got it on a trade for house remodel. Bike has around 30 hours. No that's not a typo thirty verifiable hours. The main Yamaha tech has put hands on this bike. Always Been reallyhard to start. If it does it runs really good. That's the kicker...IF! It started out intermittent now it's no spark at all. Everything ignition related is brand new. It all checks out good but still won't do it. Please help
 


Similar Tagged Content

By toonces

'11 700 Grizz here and I'm in the middle of disassembling one of my front knuckles to do a boot replace and I've most def reached a stopping point. So far I've got the caliper off as well as the 2 castle nuts for the knuckle and the 1 for the steering arm, but for the life of me I can't separate any of those joints the castle nuts were securing. I've beat on all of them using a big rubber mallet with no luck at all. Is there something else holding these joints together I haven't found maybe?
My next ideas are to try to detach the shock from the lower control arm so maybe that'll give way a little easier, as well as letting some PB blaster soak into the joints before pounding on them again. Thought I should ask on her first before using the PB though.
Last time I had to separate a joint like these was on my '96 Cherokee replacing one of my steering linkages. Had to get a special 2 prong fork tool to insert into the joint and pound away before it came apart. For some reason I don't think that'll be the answer for this one though.
I'm all ears.


By mywifeknowseverythin

Man Rules
1. Men are NOT mind readers.
1. Learn to work the toilet seat. You're a big girl.
If it's up, put it down.
We need it up, you need it down.
You don't hear us complaining about you leaving it down.
1. Sunday sports It's like the full moon or the changing of the tides. Let it be.
1. Crying is blackmail.
1. Ask for what you want.
Let us be clear on this one:
Subtle hints do not work!
Strong hints do not work!
Obvious hints do not work!
Just say it!
1. Yes and No are perfectly acceptable answers to almost every question.
1. Come to us with a problem only if you want help solving it.
That's what we do.
Sympathy is what your girlfriends are for.
1. Anything we said 6 months ago is inadmissible in an argument.
In fact, all comments become Null and void after 7 Days.
1. If you think you're fat, you probably are.
Don't ask us.
1. If something we said can be interpreted two ways and one of the ways makes you sad or angry,
we meant the other one
1. You can either ask us to do something
Or
tell us how you want it done.
Not both.
If you already know best how to do it,
just do it yourself.
1. Whenever possible, Please say whatever you have to say during commercials.
1. Christopher Columbus did NOT need directions
and neither do we.
1. ALL men see in only 16 colors, like Windows default settings.
Peach, for example, is a fruit, not A color.
Pumpkin is also a fruit.
We have no idea what mauve is.
1. If it itches, it will be scratched. We do that.
1. If we ask what is wrong and you say "nothing,"
We will act like nothing's wrong.
We know you are lying, but it is just not worth the hassle.
1. If you ask a question you don't want an answer to,
Expect an answer you don't want to hear.
1. When we have to go somewhere, absolutely anything you wear is fine... Really .
1. Don't ask us what we're thinking about
unless you are prepared to discuss such topics as baseball or golf.
1. You have enough clothes.
1. You have too many shoes.
1. I am in shape.
Round IS a shape!
1. Thank you for reading this.
Yes, I know, I have to sleep on the couch tonight;
But did you know men really don't mind that?
It's like camping.
Family & Friends & Quads - Bikes & Trikes ..... the Good things in life
How Much Horse Power can I have and Still go to Heaven !


By zacdog

You keep sending me messages, but I can't respond because it says that you blocked me. You have to fix that if you want me to talk to you.


By Guest

Scheff wrote:
Familiar with EXIF data? My primary camera is a 1dMKII. I was doing work for a couple of magazines and a few quad accessory vendors when I bought the MKII, so the MK II worked out great. I had been using a 10D before the 1dMKII... and there's no comparison. The speed, quality, and durability of the 1D line is awe inspiring. In the same weekend that I took the shot I posted, I spent about an hour shooting in heavy rain without any kind of rain cover. I was soaked but the MKII and L lenses kept kicking. I ended up getting shots that many of the other photog's missed because their equipment wasn't able to take the rain. The Canon 1D line is amazing.
I'm not a "pro", but I am a photographer...I d/l'd your pic and checked the EXIF
The 1D/L lens combo is pretty water sealed, so doesn't surprise me .
Saw you shot @ 120mm....you using the 70-200?
I'm still stuck with two 20Ds....LOL! Does what I want for now (read that as I'M BROKE!)
I checked out your site......some really nice work!
Would like to see some more of your MX stuff.....
Tom D


Recently Browsing

0 members

No registered users viewing this page.