Join Today, It's Simple and FREE!

As a member, you can post in our forums, upload your photos and videos, use and contribute to our downloads, create your own member page, add your ATV events, and even start your own ATV club to host your own club forum and gallery.  Registration is fast and you can even login with social network accounts to sync your profiles and content.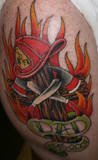 Girls,,,,THIS is how one should put a Bra on
---
Similar Tagged Content

By mojaverider

If any of you girls are close to oklahoma, the series I am racing has added new classes for the ladies. The series is Oklahoma Hare Scramble Championship Series (OHSCS). We now have a long course that is 1.5 hours and a short course that is not as technical that runs for a half an hour. If you race or want to try it out, the first race is on March 3rd in Konawa Oklahoma. Let me know if your interested or have any questions.


By mywifeknowseverythin

Ever wonder why ABCDEF are used to define bra sizes?
A - Almost Boobs
B - Barely there
C - Can Do
D - Damn good
E - Enormous
F - Fake


By Guest Fox300exchic

Girls 'just felt right' murdering friendBy Liza Kappelle
April 23, 2007 07:34pm
http://www.news.com.au/story/0,23599,21607426-1245,00.html#
TWO teenagers who wanted to experience murder told police it "felt right" to strangle a friend and bury her body in a shallow grave beneath her West Australian home.
The 17-year-old girls, who cannot be named due to their age, today faced a sentencing hearing in Perth Children's Court after pleading guilty to murdering Eliza Jane Davis in the small coal mining town of Collie on June 18, 2006.
As the girls sat stony-faced in court today, Prosecutor Simon Stone said they had confessed that after partying with Eliza on the Saturday night they decided to kill her.
"Sunday morning me and (her) woke up, and we were just talking, and for some reason we just decided to kill her," one of the girls told police in her interview.
"We just did it because we felt like it, it is hard to explain," the other girl said.
"I knew we had wanted to kill someone before.
"We knew it was wrong, but it didn't feel wrong at all, it just felt right."
The girls planned their attack and changed into old clothes.
One of them snuck up behind Eliza as she was reading, wrapped speaker wire twice around her throat and quickly tightened it as the other held her down, trying to press a chemical soaked cloth into her mouth.
"She started not being able to get her breath, and we just kept going," one of the girls said.
"She was just yelling at us `What the f**k, what are you doing' .. `Oh you freaks, what's wrong with you psychos."
Mr Stone said they chose to strangle Eliza because one of them had to return to Perth that afternoon and they wanted a quick and "non-messy" killing.
"As our friend, we did not really want her to suffer," one told police.
"We didn't really expect to get away with it.
"We were willing to take the risk."
The girls regretted the fuss the killing caused but neither felt remorse for their dead friend, Mr Stone said.
"If she had died another way it probably would have bothered me ... but it just did not," one girl said.
The girls reported Eliza missing after they buried her and pretended to help her family look for the dead girl.
The girls turned themselves in several days later, walking into separate police stations and directing authorities to where they buried her body.
Mr Stone told the court the girls had no remorse and were holding back on the reason behind their cold-blooded, premeditated, sadistic killing.
"It is a mystery your honour, what happened."
He said the girls had discussed killing someone else and one had prepared for homicide by killing two kittens.
"Whilst together (they) will continue to pose some risk to others in custody."
Mr Stone called for sentences of life in prison.
The hearing continues tomorrow.


By mywifeknowseverythin

A train hits a bus filled with Catholic school girls and they all perish.
They are in heaven trying to enter the pearly gates when St. Peter asks the first girl, "Tiffany, have you ever had any contact with a male organ?"
She giggles and shyly replies, "Well, I once touched the head of one with the tip of my finger."
St. Peter says, "Okay, dip the tip of your finger in the Holy Water and pass through the gate."
St. Peter asks the next girl the same question, "Sandra , have you ever had any contact with a male organ?
The girl is a little reluctant but replies, "Well, once I fondled and stroked one." St. Peter says, "Okay, dip your whole hand in the Holy Water and pass through the gate."
All of a sudden, there is a lot of commotion in the line of girls. One girl is pushing her way to the front of the line. When she reaches the front, St.Peter says, "Reva, What seems to be the rush?"
The girl replies, "If I'm going to have to gargle that Holy Water, I want to do it before Jessica sticks her ass in it."


Recently Browsing

0 members

No registered users viewing this page.