Join Today, It's Simple and FREE!

As a member, you can post in our forums, upload your photos and videos, use and contribute to our downloads, create your own member page, add your ATV events, and even start your own ATV club to host your own club forum and gallery.  Registration is fast and you can even login with social network accounts to sync your profiles and content.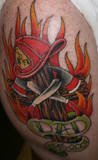 Did I already post this one????
---
Similar Forum Topics

Similar Tagged Content

By mywifeknowseverythin

I came across these this morning.....Pismo back in 05 and Trike Fest in 07....Kinda Stuck them together....The Music in the first part of the Video....Is the Dudes that Im following....It was his old Band....I wasnt a Fan then and I am not a Fan now so dont shoot me...It wouldnt let me take the music out without deleting the Action...
Anyway,,,,,I want to see some of everyones....



Recently Browsing

0 members

No registered users viewing this page.