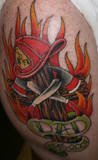 Create an account or sign in to comment
You need to be a member in order to leave a comment
Sign in
Already have an account? Sign in here.
Sign In Now
---
Similar Content

By mywifeknowseverythin

I came across these this morning.....Pismo back in 05 and Trike Fest in 07....Kinda Stuck them together....The Music in the first part of the Video....Is the Dudes that Im following....It was his old Band....I wasnt a Fan then and I am not a Fan now so dont shoot me...It wouldnt let me take the music out without deleting the Action...
Anyway,,,,,I want to see some of everyones....