Join Today, It's Simple and FREE!

As a member you can post in our forums, upload your photos, use and contribute to downloads, create your own member page and more! Registration is fast and you can even login with social network accounts to sync your profiles and content.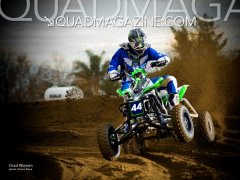 ---
Similar Content

By mxdad

Anyone know where I can find parts for wicked a-arms? My son has them on his MX YFZ 450. I just noticed the bushings/spacers on the top a-arm is worn bad. Are these parts interchangeable with other brands? I have been looking for days and end up at a dead end. I noticed other brands look similar, but are they? Any suggestions will be Greatly appreciated!


By Trav_450R

Hey ya'll, ive been looking at some other LT setups for a couple years now, mainly looking at quality and pricing... Is anyone on here running American Star a-arms? Whether there in LT setup, or sport, or MX... if anyone does, how well do they work, do they take some pretty hard its? etc...
just trying to compare with other companies out there, American Star seems legit, but i want some owner info


By jigolbeep

I bought my banshee a little over a year ago and love it, but it just needed a facelift... so im adding some burgard +2+1 a-arms, a +4 axle, stainless brake lines, a new set of 21x12x8 8pdl hauler paddles, and some powder coating...
i just got my new +4 axle the other day and decided to put it in... I had my buddy josh powder coat my carrier as well as my brake and sprocket hubs before i put it all together... My a-arms should be here next week but ill have to wait till i get back from my trip to Little Sahara OK to put them on... This winter im tearing it all apart and having josh coat my frame, swing arm, and a bunch of other stuff to round out this project...
here are some pics of my axle installed and my new coating...