Join Today, It's Simple and FREE!

As a member, you can post in our forums, upload your photos and videos, use and contribute to our downloads, create your own member page, add your ATV events, and even start your own ATV club to host your own club forum and gallery.  Registration is fast and you can even login with social network accounts to sync your profiles and content.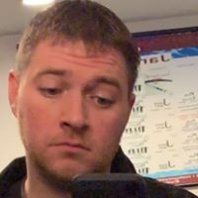 ---
Similar Topics

By ATVNetwork

Introducing the 2020 Yamaha XT-R editions of ATV and Side-by-Side vehicles featuring exclusive XT-R features like a factory-installed Warn Winch, advanced suspension, special-edition paint and color-matched wheels with extreme terrain tires, all Assembled in the USA for unmatched Proven Off-Road capability, comfort, and confidence. 
YXZ1000R SS XT-R: https://yamaha.us/yYXZXTR 
Wolverine X2 XT-R: https://yamaha.us/yX2RSXTR
Wolverine X4 XT-R: https://yamaha.us/yX4XTR
Grizzly EPS XT-R: https://yamaha.us/yGrizXTR
 
 

View full post


By StolenATV

Truck, Trailer, TWO 2008 YFZ450 ATVs, and 1000s in tools and equipment took off from the Valets parking garage for the hotel.
The truck and trailer were left abandoned 3.5 miles away in an alley empty of everything on Caldwell Street near Owenwood.
The post Two Yamaha YFZ450 ATVs Stolen appeared first on STOLEN 911.
View the full article


By Guest

It seems like a gas problem but I've changec, fuel injector, gas cap. I have lots of fuel pressure but after four wheeler has run for 20-30 min I have no power and sometimes stalls and won't start. Any ideas?


By Brian Simmons

A buddy of mine . had a friend redo his top end . It was running great  . then it like locked up  but then it started again !!! then it seemed like it locked up again ??? Could he have done something wrong  ??? Could it be bad ??? Please let me know what you think it could be ??? Please help !!! i want to know how much it will cost to fix or if he should part it out ???
PLEASE HELP !!!


By Anthony Sherman

Looking to buy a banshee this Saturday. Guy has a sweet deal on one 3 hours from me. Bike sounds a bit rough to me but I'm not a 2 stroke or atv guy. This will be my first 2 stroke Any help would be much appreciated. I attached a video of the bike running. Please let me know if this a good deal at 3k. 
B8207E87-DE09-4932-8176-23214F9FC3EF.mov

Recently Browsing

0 members

No registered users viewing this page.