Join Today, It's Simple and FREE!

As a member, you can post in our forums, upload your photos and videos, use and contribute to our downloads, create your own member page, add your ATV events, and even start your own ATV club to host your own club forum and gallery.  Registration is fast and you can even login with social network accounts to sync your profiles and content.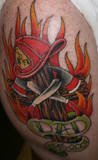 ---
Similar Forum Topics

Similar Tagged Content

By OutlawGade

We went for a ride in the day and enjoyed a good old fashioned "North of Seven" party with a few local bands that evening.
I decided to mesh the two together.
[ame]
[/ame]

By motorcitymudman

I started uploading some Blues music for ya all to check out. I will be uploading more later. Just wanted to see if anyone was interested.


By Guest Fox300exchic

What was no. 1 on the day you were born?
http://www.thisdayinmusic.com/member/birthdayno1.php?lc=47.4#


Recently Browsing

0 members

No registered users viewing this page.