Join Today, It's Simple and FREE!

As a member, you can post in our forums, upload your photos and videos, use and contribute to our downloads, create your own member page, add your ATV events, and even start your own ATV club to host your own club forum and gallery.  Registration is fast and you can even login with social network accounts to sync your profiles and content.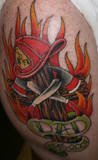 ---
Similar Tagged Content

By hangingon

I never thought adding a quad to my garage would be so much work. My wife and I have spent 2 days & going on 3 cleaning out our garage so we can get both quads & our truck in the garage and have room to open the doors to get out of the truck. 2 days 2 loads to the dump and a load for day 3 is loaded.


By Guest

Hola guys and gals.....
Its definitely been a while since I've been on QC; won't bore you with the details, but I started riding and photographing again. YIPPEE!!!
Some of you have seen me over on Facebook....and you probably wish you didn't! LOL!!!
So, here is some stuff I've done this year:





April 30 2011 Clinton Corners NY Spring Festival and Mud Bog
Hope you enjoy and I hope I'm on more often!
<---- *pokes* Buckbilly.......
-Tom D


Recently Browsing

0 members

No registered users viewing this page.