Since we were kids dreaming of owning our first ATV, some of us were also dreaming up how to get that ATV up on two wheels! Doing a "wheelie" is what it's called and traditionally, it refers to the art of getting the front end of your ATV up in the air and riding on only your back wheels. We've done them with our bicycles and graduated to dirt bikes and quads at some point. Some riders have even got their ATVs up on the side, leaning to one side on two wheels, now that's a challenge in itself! Check out some of the wheelies our members have done and posted into our ATV Wheelies & On Two Wheels section in our Gallery!
Here's a photo shared by @blahhhh with front wheels in the air!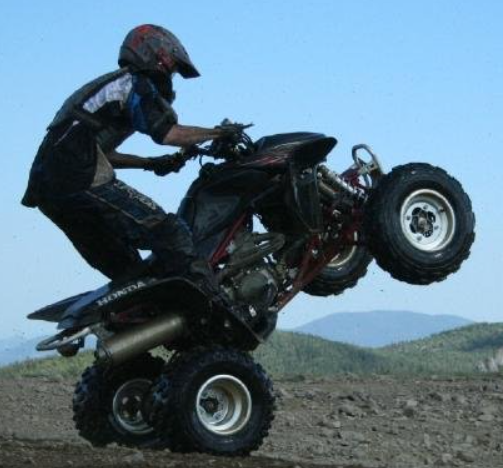 @sanddevil has her wheels in the air out in the sand, great shot!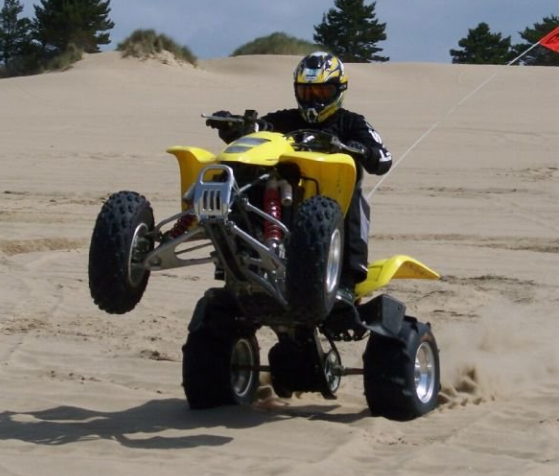 We mentioned it earlier, how about this duo with their ATV on the side! This cool photo was shared by @Z400Pilot.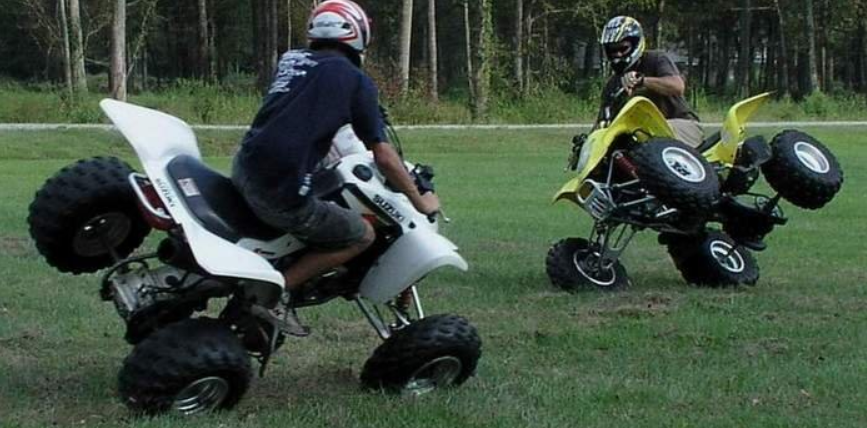 It gets even crazier with this photo posted by @ojest808!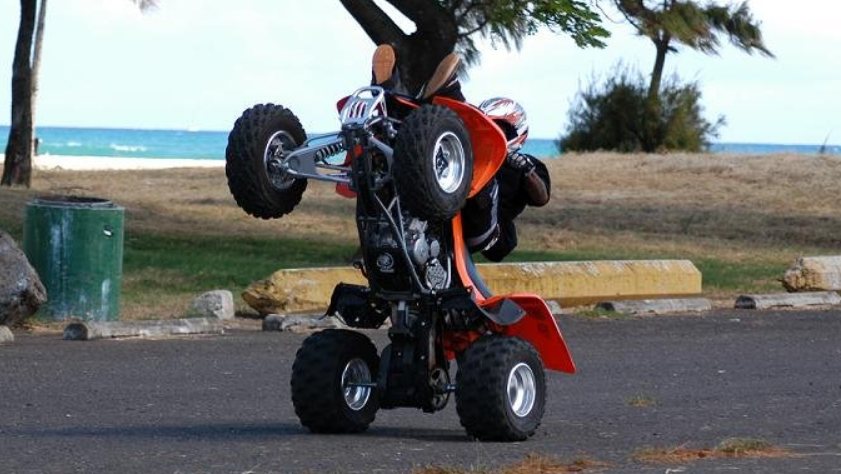 And then one of our personal favorites posted by @NY_Vmax_Joe with legs to the side and wheel up on two at Pismo Beach!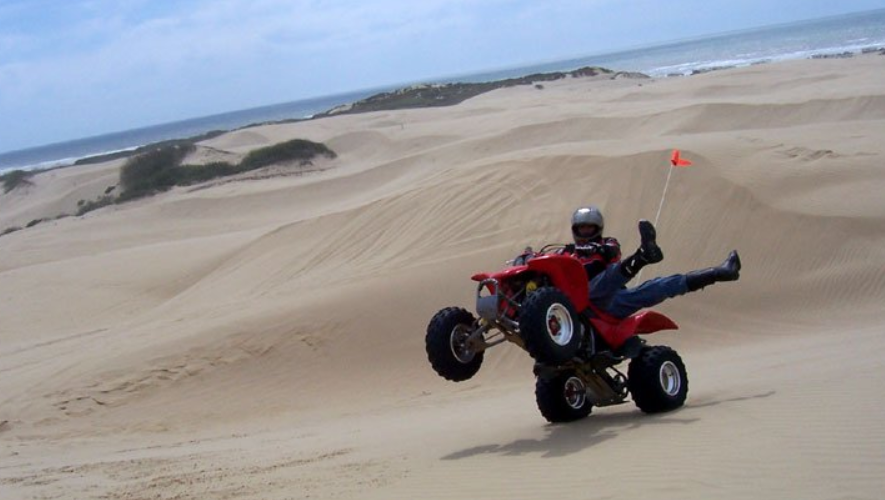 It's hard not to love looking at wheelie photos, they just look like so much fun. Just remember, always wear a helmet and protective gear when attempting to show off!
Got some good ATV "Wheelie" photos? Post them in our gallery here.
Check out our forum topic on "How do I pop a wheelie?" by @NinasATV