Do you own an ATV? Join our Forum!

As a member, you can post in our forums, upload your photos and videos, use and contribute to our downloads, create your own member page, add your ATV events, and even start your own ATV club to host your own club forum and gallery.  Registration is fast and you can even login with social network accounts to sync your profiles and content.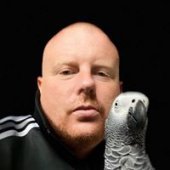 Apache 100cc no spark problem
---
Similar Tagged Content

By ApacheRancher

Hi !
I ride a 2008 Honda TRX420FM. My next mod (just installed license lights, horn & mirror to make it street legal) is to make a new large dash like the Dakar Rally bikes.
Lisa
Apache Junction/Roosevelt Lake


By kie1989

Hi there I've recently bought my lad an apache f100 and I want to tune it for him not to sure the year think it's 2008 what best thing to do and where to get from also could do with more info about these.




By daz1974

Hi, newbie here and desperate for help !!
I have a Apache RLX100 Quad and for some reason it wont pull when being revved, if you lift back wheels up then rev the wheels fly round but put pressure back on wheels and it wont pull. I have fitted a new clutch and gears but it hasn't:aargh: helped
Any advice is much appreciated


Similar Topics

Recently Browsing

0 members

No registered users viewing this page.