Join Today, It's Simple and FREE!

As a member, you can post in our forums, upload your photos and videos, use and contribute to our downloads, create your own member page, add your ATV events, and even start your own ATV club to host your own club forum and gallery.  Registration is fast and you can even login with social network accounts to sync your profiles and content.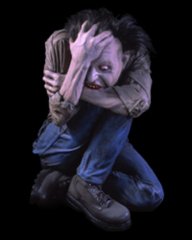 ---
Similar Topics

Similar Tagged Content

By mav0016

Hey does anyone here know where I can find another brand oil filter for the stock argo filter? Being so new its hard to find anything. Thanks


By DrtyGrlKristin

What do you all think about the Argo machines? They're quite interesting....
Not saying I want to get one, but, it's cool how they can go from land to water like it's nothing!!!




By Guest Fox300exchic

There is something in an off-roader's soul that yearns for the freedom of crossing land without limits. An ATV satisfies this need by carrying us down trails with power and speed that we could never achieve on our own. Our desire to subdue nature is sated with a feeling of accomplishment when the combination of our skills and the capable bike under us prove sufficient to go over, around or through seemingly impossible obstacles. ATVs are like an i.v. of adrenaline when we are riding them on "terra firma". But when we arrive at a body of water we are abruptly confronted with the limits of these machines, and the yearning to go continually onward wells up in us again.http://www.atvconnection.com/Features/Feature_Articles/Its-An-Argo.cfm


Recently Browsing

0 members

No registered users viewing this page.