Do you own an ATV? Join our Forum!

As a member, you can post in our forums, upload your photos and videos, use and contribute to our downloads, create your own member page, add your ATV events, and even start your own ATV club to host your own club forum and gallery.  Registration is fast and you can even login with social network accounts to sync your profiles and content.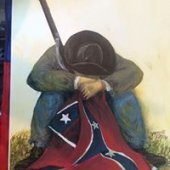 ---
Similar Topics

Similar Tagged Content

By Jeremy Murray

My 300 king quad will crank and crank off the start button but will not start but you can pull the pull rope a few times and it will start help me


By Ben Lennon

Hi guys new to this forum and thought I'd jump on as I've just bought my first quad a Kawasaki bayou klf300c 89 model. It had starting issues when I bought it so I've gone thru and replaced the cdi, voltage regulator and starter solenoid aswell as rebuilt the starter motor after all this it was still free spinning on electric start so I pulled the stator cover off to find the fly wheel wasn't spinning so replaced the one way clutch bearing put it all back together and still not engaging at all. I'm at a loss and looking for some ideas on we're to look next to solve the problem
cheers Ben 👍


By Stacy Hanks

I have  2000 Yamaha bear tracker 250 - igniton relay and starter relay both were replaced also the neutral switch indicator was replaced-- bike will not show light on for neutral or start when button is pushed
 


Recently Browsing

0 members

No registered users viewing this page.