Join Today, It's Simple and FREE!

As a member, you can post in our forums, upload your photos and videos, use and contribute to our downloads, create your own member page, add your ATV events, and even start your own ATV club to host your own club forum and gallery.  Registration is fast and you can even login with social network accounts to sync your profiles and content.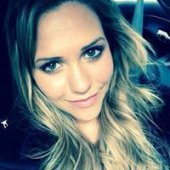 ---
Similar Topics

Similar Tagged Content

By johnnie Cooper

I have a 2005 honda trx 300ex sportrax. I pulled the welded together crap of an exhaust that's on my quad I just picked up and the valve is ghost white. Do you guys no what exactly this means? Or do I just need to pull the head and rebuild it? I'm also looking for plastics and a cheaper stock exhaust if anyone has one. Thanks for your time. 



By Maggie Hall

2007 2008 2009 Honda 300ex Service Repair Manual Trx300X Trx300EX ATV


By Ashley Bell

I have a 2005 Honda 300EX that won't start. I've changed the starter and I've changed the solenoid. When I try to push start it the back wheels skid, it's a manual. I've charged the battery and I've done the screwdriver trick with the solenoid that won't start it. It tries to crank but it won't turn over.  
I was out riding for about an hour or two and then it quit on me. Before I went riding I change the air filter and I change the oil. 
Heeeeelp. Suggestions? I'm learning all of this info myself from forums. Thanks. 


Recently Browsing

0 members

No registered users viewing this page.