Do you own an ATV? Join our Forum!

As a member, you can post in our forums, upload your photos and videos, use and contribute to our downloads, create your own member page, add your ATV events, and even start your own ATV club to host your own club forum and gallery.  Registration is fast and you can even login with social network accounts to sync your profiles and content.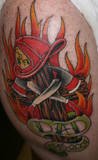 Remind me never to Steal anything in Africa
---
Similar Topics

Similar Tagged Content

By atvredefined

sup guys, jus curious if anyone knows how to coat bare metal. what would i use to prevent rust w/out having a griesy residue? will any clear paint stick? i want the polished metal to show. cant afford a durablu at the time!


By Ajmboy

Check this site out..I just saw a thread on another site about this guy...
Welcome to www.quadsacrossafrica.com



By Guest Fox300exchic

A friend sent me this...its a live video from Africa.
http://live.wildlife.wavelit.net/451OK


Recently Browsing

0 members

No registered users viewing this page.