Do you own an ATV? Join our Forum!

As a member, you can post in our forums, upload your photos and videos, use and contribute to our downloads, create your own member page, add your ATV events, and even start your own ATV club to host your own club forum and gallery.  Registration is fast and you can even login with social network accounts to sync your profiles and content.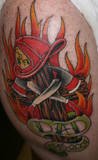 Boss boys new avatar poll!!!!!!!!
Which on do you want Boss Boy to use????

4 members have voted
1. Which on do you want Boss Boy to use????

[img]http://rightwingchicky.files.wordpress.com/2009/01/boss_hogg.jpg[/img]

[img]http://www.spidervillain.com/Villains/Kingpin/Kingpin.gif[/img]

[img]http://thesexycrimes.files.wordpress.com/2008/10/big_boss_man_from_wwf.jpg[/img]

[img]http://www.phrozenflame.com/getavatar.php?id=1782[/img]

[img]http://www.lifeonavenuez.com/wp-content/uploads/2008/08/master-of-the-universe.jpg[/img]

[img]http://www.mikkonen.biz/jani.png/jani-full.jpg[/img]

[img]http://www.brooklynmuseum.org/exhibitions/ron_mueck/images/Big-Man_542.jpg[/img]

[img]http://dukesounds.com/boss_hogg3.gif[/img]

[img]http://www.funnypicturespace.com/files/ca8b6449c48a.jpg[/img]
---
---
Similar Topics

By Rpackin2

Does anyone know where to get replacement pickup screens go inside gas tank? Mine are rusted pretty bad where they plug into the threaded connector,, thanks 


By Bubblehead

Is there a magnet on the outside of the rotor/flywheel that works in conjunction with the pick up coil.  Or is it a different type of metal that changes the impedance to have the pickup coil do it's thing?  I'd assume that most othe Yamaha's use a similar operation.  Thanks,  Don't see anything about it in the service manual.  Don't see anyway to adjust the gap between the pickup coil and the flywheel. 


By JPRICE1981

Hello everyone !! Looking for some help !! Im wanting to check my stator and pick up coil with a ohm meter and cant seem to find a guide that tells me what to read and what my reading should be !! Any help would be great !! THANKS IN ADVANCE !!


By Ajmboy

With the presidential elections around the corner, I figured I would start a thread and see where the majority of the people here lean towards.
Cast your pre-vote choice in the poll.
Will it be McCain/Palin or Obama/Biden?



Similar Tagged Content

Recently Browsing

0 members

No registered users viewing this page.