Do you own an ATV? Join our Forum!

As a member, you can post in our forums, upload your photos and videos, use and contribute to our downloads, create your own member page, add your ATV events, and even start your own ATV club to host your own club forum and gallery.  Registration is fast and you can even login with social network accounts to sync your profiles and content.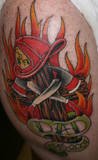 Ladies, do your men have dirty balls?
---
Similar Topics

By Shook

Hi I have a 2000 big bear 400 and i just put a new carburetor on it and it idles fine but when you try to accelerate it sounds like it is going to die, so when it sounds like it is going to die I will give it more throttle then it will go just fine.


By hangingon

After my daughter got her shin pretty good from hitting the foot peg trying to kick start her bike I got on it and let it roll down our driveway and popped the clutch. Later she ask how did you do that. I showed her she rolled it off and then she went to do it again a day or 2 later. She did almost everything right she looked at me confused and ask why didn't it start. She held the clutch in the whole time. Last night she went down for the first time she used ATV brake style she pulled in the clutch and front brake and for got the rear brake and it had been raining so the front wheel slide.


By trev0006

Funny Motorcycle Pictures Sep 15 - 2013

Funny Motorcycle Pictures Sep 15 - 2013


Similar Tagged Content

Recently Browsing

0 members

No registered users viewing this page.