Do you own an ATV? Join our Forum!

As a member, you can post in our forums, upload your photos and videos, use and contribute to our downloads, create your own member page, add your ATV events, and even start your own ATV club to host your own club forum and gallery.  Registration is fast and you can even login with social network accounts to sync your profiles and content.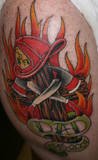 ---
Similar Topics

Similar Tagged Content

By jwcustoms

FOR SALE! JWC Harley Quad. Custom Built and very fast. It has been in two calenders, and in Dirt Wheels Mag. 1200cc Can be made street legal. Trades Considered Email for more info

[email protected]

to see who built it go to platinummotorpsychos.com

By Robotech

Well, not your average quad.

Sure, it's not a picture of it running across the desert or climbing some hill somewhere but it's something different...much like the quad itself.
We had quite a few bikes there that were really something to see and the competition was stiff...


I'd show more quad pictures...but there weren't any there other than us. I figure most quad owners are too busy USING their quads rather than showing them.
We even had the show's guest stop by and check out the quad and stayed long enough for us to snap a picture of him on the bike!

This is actor Emilio Rivera from the FX show "Sons of Anarchy". He plays the head of the rival bike gang, the Mayans. He was really cool about us taking his picture and was a really down to earth guy.
When all was said and done...and after a really long day...we wound up taking home a trophy...first place in the Full Custom class! Not bad for our first time out.

Oh, and did I mention that there was pleanty to look at that wasn't bike related?

Anyway, there are more pictures of the show on our website if anyone is interested...Hog Wild Motorsports | Harley-Davidson powered Iron Horse Quad ATV Enjoy!


By Robotech

Just stating to get into quads and starting out in a big way. My fiance, her brother, and I have started building these:

The frame is custom built by my future brother-in-law from the ground up to accomodate the Harley-Davidson Sportster engine. Currently we're using 883cc engines but we plan on building a 1200cc version with more race like suspension. We wanted to give it that Harley look so we put a 3.3 gallon tank on it and a Sportster seat...which actually works out well for off-roading surprisingly. The exhaust, a-arms, and various other little odds and ends are also completely custom made. We even mold the carbon fiber body panels.
We're going to take her out to the desert this weekend and have a little fun with her. Going to be a blast. I don't want to post a ton of pictures here so I'll just add a couple more of my favorites.

We even took it to a Harley Open House just to see what they thought of it. This guy seemed to like it:

I hope to get more pictures this weekend of it in action but we'll see if my photography skills are up to par.


Recently Browsing

0 members

No registered users viewing this page.