Join Today, It's Simple and FREE!

As a member, you can post in our forums, upload your photos and videos, use and contribute to our downloads, create your own member page, add your ATV events, and even start your own ATV club to host your own club forum and gallery.  Registration is fast and you can even login with social network accounts to sync your profiles and content.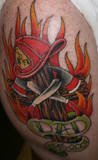 ---
Similar Content

By BrokedownAtV

Hello all, I'm stuck and that is why I am asking this question.
From the title you guessed it, it's the stator/generator. I have a bad stator and I am attempting to understand the ins and outs of this thing.
So I have a bad source coil on a 2005 Bruin Yamaha. I don't understand as to how with one wire measures only 6'in length you are supposed to get 200+ ohms.... plus, without a diode it only can be tested in one direction???.... something just doesn't add up!
Thanks in advance


By madstuff33

hiya, im not really new to riding quads but i am new to owning my own (working) quad. i have a falcon 150, which isnt too bad, bit sluggish on steep inclines but overall far better than the smc r100 i used to own. i have a basic understanding of single cylinder bikes and a less than useful understanding of anything bigger so i may be asking for a lot of help lol. anyway, i look forward to being proved wrong relentlessly and actually maintaining a working bike


By marioweldinginc

nothing but problems. Ill talk more when my motor gets back!
:aargh::aargh::aargh:


By Guest Fox300exchic

I got these boots last week and rode in them for the first time Saturday. I LOVE THEM!! They have so much more cushion then my fox trackers.


Recently Browsing

0 members

No registered users viewing this page.