Do you own an ATV? Join our Forum!

As a member, you can post in our forums, upload your photos and videos, use and contribute to our downloads, create your own member page, add your ATV events, and even start your own ATV club to host your own club forum and gallery.  Registration is fast and you can even login with social network accounts to sync your profiles and content.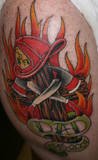 TECH TIP!!!! Upgrade to POWER WINDOWS!!!!
---
Similar Topics

Similar Tagged Content

By Brent Mason

I have worked about 4 weeks on my Griz600 and have burnt 2 CDIs up ! I added a wire harness and stator and It starts but runs erratically like spark timing is off ! So I would like to try another CDI but I don't want to Pay an arm n leg ! Anybody have one ? Thanks 


By Brent Mason

I have been trying to get my Griz600 running right for 3 weeks ! Grandsons used it and it quit running , no spark ! New stator etc and started but ran terrible ! Found a burnt capacitor on cdi . Installed used cdi and burnt it also but ran same as other cdi . Came to conclusion wire harness had short so stripped it and found some bad spots fixed and another cdi ran terrible again ! Bought another harness and same rough running ! Checked spark timing with light (put tdc mark on case and on pull start hub) and when it starts timing right on but will jump 25+° retard ! When timing is on tdc marks it has no power ! The stator is new but I am wondering if the pickup coil is triggering incorrectly ? Also had top end apart when I first started having trouble and although rings were good I installed new rings . Also new timing chain and check the valves , they were good also . It kind of seems to boil down to the last stator I installed new ? I have done trouble shooting on quite a few cars , trucks , dirt bikes and ATVs but this is frustrating me ! Just wondering if anyone has any ideas ? Carb was new last yr and I checked it ! I
IMG_4379.MOV

By Brent Mason

IMG_4272.MOV Originally had my griz600 stop running and then wouldn't start ! After testing all coils , valve lash , compression (115psi) and all tested ok I bought a used cdi . After cdi install it still wouldn't start (no spark) ! So even though the stator , pulse/trigger and charge coils check within good range I decided to switch the stator etc ! It started but It is very unresponsive on throttle and acts like it is running in 2 Different spark timing ! With slight throttle it will take off good but instantly go into a very different running mode with no power like timing very retarded but it will switch back to running good for short period then bad again !  Since I replaced the stator and it started I then decided to install the cdi I replaced and it did the same thing ! Also I noticed the Used cdi I Took off had a capacitor that had swelled and extruded from the back of the cdi . I had always heard and I believed that when these CDIs go bad they machine will quit and will not run . Is that true ? I also checked the cam/valve timing and its ok ! Checked with timing light and it does fluctuate on idle ! I am thinking I have 2 bad CDIs . I also switched the trigger Coil wires and would not start then . Man , this thing ran good before and I am confused ! Video below may help !
IMG_4272.MOV

By Bobby Kitchens Jr.

New arctic cat owner, I've read alot on the gauge issues, but let me say I have power, good ground, the aux also has power, the memory has correct voltage but no output of any kind. Only the LCD color works. I have also fully removed EVERYTHING and cleaned it all... what I still possibly have a cut wire knowing that I have good power to the back of the plug and good ground to the back of the plug but no outputs of any kind?


By Guest Fox300exchic

If you know you're going to be bashing your quad's axle over rocks and rough terrain, tape it up. Take a roll of electrical tape and generously wrap the axle from the swingarm out to the hubs. Standard electrical tape will work, but the heavy-duty thick stuff is even better. When you are done bashing you bikr though the nasty terrain, you can cut the tape off and still have that showroom shine for your next out to the dunes, where you don't have to worry about getting dings!
Quad off-road magazine


Recently Browsing

0 members

No registered users viewing this page.