Do you own an ATV? Join our Forum!

As a member, you can post in our forums, upload your photos and videos, use and contribute to our downloads, create your own member page, add your ATV events, and even start your own ATV club to host your own club forum and gallery.  Registration is fast and you can even login with social network accounts to sync your profiles and content.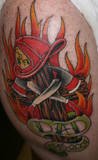 ---
Similar Topics

Similar Tagged Content

By h1000101b

STREET LEGAL - ONE OF A KIND HARLEY DAVIDSON 4-WHEELER $9,500 OBO Sporster 883 bored to 1200cc built into a Street Legal Licensed and Insured 4-Wheeler. It has 400ex front end, 250r Rear end. All chromed out with new black gloss paint. I have a $500 Dakota Digital Speedometer to go with it (needs installed). I also have an extra rear gear and extra set of off-road mud tires and rims. Brakes need to be adjusted, and there's a few other touch ups that will place it into show quality. I haven't started it in a while. Ran Great last run. This bike has over $20k invested in work and time. It will go about 120 mph or more. With the other gear it will go about 60 mph. It rides great on and off road. It brings trophies and turns heads at shows. Shoot me a message or offer if interested. (May entertain trades). I will entertain any offers. This is your only chance to own a Street Legal 4 wheeler. Currently titles and registered in KY.






By Guest Fox300exchic

There are many ways to install grips and make them stick. The best one, short of having grip glue, is to use carb cleaner. First, clean your handlebars with carb cleaner and a rag, then spray the inside of the grips liberally. The carb spray acts as a lubricant first and then actually melts the grips enough so that it will bond to the clean handlebar. This works great for all but the most extreme conditions. If wet weather is involved, you really need to use grip glue, and in addition, you should follow that up with some safety wire.
QUAD off-road magazine


By h1000101b

FOR SALE: $10,800 or best offer.

Custom built Street Legal Harley Davidson 4 Wheeler . 

Answer to your first question ...
YES, you can drive it anywhere.. on highways.. back roads... neighborhoods.. off road... ANYWHERE ITS LEGAL FOR CARS or 4-Wheelers !

This took a lot of work and effort with many divisions of the transportation dept. and through multiple attorneys advice.

This is one of only two 4 wheelers that are street legal in the U.S.A. (Excluding Montana, parts of Arizona, and New York).

Now for the details. 

Its a 1989 Harley Davidson Frame and Engine.
The motor is matching numbers to frame and title.
The motor is 883cc beefed up to 1200cc.

This bike has too many upgrades to list as you can see in the pictures.

Please ask questions if needed.

This bike has been in Dirt Rider Mag and several other places.

There is more than $20,000 in parts and man hours put into this bike.

Additional Upgrades I will be starting this month:
Turn Signal Relay and Dakota Digital Upgraded Speedometer

This bike has Super Swamper Vampire tires in some pics (THESE ARE NOT STREET LEGAL TIRES) and do not come with bike.

This bike has STI Black Diamond Tires with black STI3 rims in other pics. (THESE ARE DOT APPROVED TIRES AND ARE STREET LEGAL).

This bike also has ROAD Street Tires too.... 

YES 2 SETS OF TIRES !

All 2 sets of tires and rims are included in price.

Top speed is around 100mph-140mph. This thing will move. 

Be the first to own a 4 wheeler on the road and in the woods... 

Please call 812-305-11 nine six I live in Lexington. KY


By daytonashelby

Hello all, new here. At a total loss as to what this is... also, only ran on day 1 of having it!
[ATTACH]1896[/ATTACH]
[ATTACH]1897[/ATTACH]
There are no identifying markings that I can find. It ran great on day 1, sat for a few days. Now getting it started is a chore, and if it does fire up, its drivable for a few mins before giving up. I have very little engine experience outside of the 2.2/2.5 turbo mopars...Any help is appreciated




Recently Browsing

0 members

No registered users viewing this page.