Join Today, It's Simple and FREE!

As a member, you can post in our forums, upload your photos and videos, use and contribute to our downloads, create your own member page, add your ATV events, and even start your own ATV club to host your own club forum and gallery.  Registration is fast and you can even login with social network accounts to sync your profiles and content.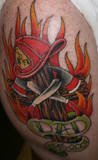 ---
Similar Forum Topics

So one thing I enjoy about Quadcrazy is the amount of diversity when it comes to the bike/brand of choice.   We all hear about so many different brands/types that we need help or helping out with!  Myself ive had just about every brand bike except for a Suzuki which I'm currently seeking as my next project😜. I currently have 5 quads and they are all different in brand except for two Honda's one of which is a newer bike fuel injected. I have to say so far through all the bikes I've worked on my brand of choice would be Honda! I think they make a great product!  I love the older carburetor bikes!  Now I'm sure some of the other members feel differently and I would like to hear your bike of choice and why?  Wether it be the repairs, handling, look, safety, simplicity, electronics etc!!!!!!! One of the reasons I bring this up is I have friend that recently purchased a can am new!  I asked him why a can am after all the years of Polaris?  He said it's a nice looking bike and wanted to try something new. He has rode the bike three or four times and hated it!  So a trip back to the dealer he traded it in for a Polaris and he's very happy now.  A costly mistake since he lost money on the can am but back to his Polaris that he said he will never stray again.  Let's hear it ! 

By Frank Angerano, in General ATV Discussion

FOR SALE: $10,800 or best offer.

Custom built Street Legal Harley Davidson 4 Wheeler . 

Answer to your first question ...
YES, you can drive it anywhere.. on highways.. back roads... neighborhoods.. off road... ANYWHERE ITS LEGAL FOR CARS or 4-Wheelers !

This took a lot of work and effort with many divisions of the transportation dept. and through multiple attorneys advice.

This is one of only two 4 wheelers that are street legal in the U.S.A. (Excluding Montana, parts of Arizona, and New York).

Now for the details. 

Its a 1989 Harley Davidson Frame and Engine.
The motor is matching numbers to frame and title.
The motor is 883cc beefed up to 1200cc.

This bike has too many upgrades to list as you can see in the pictures.

Please ask questions if needed.

This bike has been in Dirt Rider Mag and several other places.

There is more than $20,000 in parts and man hours put into this bike.

Additional Upgrades I will be starting this month:
Turn Signal Relay and Dakota Digital Upgraded Speedometer

This bike has Super Swamper Vampire tires in some pics (THESE ARE NOT STREET LEGAL TIRES) and do not come with bike.

This bike has STI Black Diamond Tires with black STI3 rims in other pics. (THESE ARE DOT APPROVED TIRES AND ARE STREET LEGAL).

This bike also has ROAD Street Tires too.... 

YES 2 SETS OF TIRES !

All 2 sets of tires and rims are included in price.

Top speed is around 100mph-140mph. This thing will move. 

Be the first to own a 4 wheeler on the road and in the woods... 

Please call 812-305-11 nine six I live in Lexington. KY

By h1000101b, in ATV For Sale? Post it here.

In this video, Jonathan checks and adjusts the valves clearances on a Honda Foreman 450. On this unit, the exhaust valve had excessive clearance.   Resurgence Small Engine Inc.      

By Resurgence Small Engine Inc., in Honda ATV Forum

Similar Tagged Content

By hangingon

I need to pay attention to detail I posted I got my radiator put in my quad & now it is running rich & will not idle. I guess it's been too long since I rode it my daughter rode it last. The Brain Fart I was running it with the choke on. you all who read this can laugh now. I'm sure I left it on & my daughter just rode and didn't know about the choke. Any way it's running good I went out and rode on the trails and spent alot of time trimming back brush and pulled a tree out of the way that was across the trail Thank God for 4wd & low gear.


Recently Browsing

0 members

No registered users viewing this page.