Join Today, It's Simple and FREE!

As a member, you can post in our forums, upload your photos and videos, use and contribute to our downloads, create your own member page, add your ATV events, and even start your own ATV club to host your own club forum and gallery.  Registration is fast and you can even login with social network accounts to sync your profiles and content.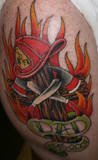 I think it will need a Set of Paddles....
---
Similar Forum Topics

In this video, Jonathan checks and adjusts the valves clearances on a Honda Foreman 450. On this unit, the exhaust valve had excessive clearance.   Resurgence Small Engine Inc.      

By Resurgence Small Engine Inc., in Honda ATV Forum

This video  of BMW  engines being  manufactured in China very well  illustrates where  all  the  unskilled repetitive  jobs  have gone, and  why  they're not coming  back in America  or anywhere  else.  What  BMW  has  done   in  China  is  being repeated  by every  industry  everywhere. If it  can be  automated, it will  be and except  for  a  handful of  operators the only  people  employed  by those businesses  will  be  tradesmen maintaining  the robots. Education  and trades training is  far  more important today  than it  has  ever  been.  

By davefrombc, in General Talk - Anything Goes!

Well I brought home the new to me ride!! It is a 2011 Ranger 500 EFI with only 5.5 hours and 8 miles. It has a lot of extras already installed! Got a great deal!

By handyhiker, in Polaris UTV Forum

My wife & I are getting tired of 0 degree high for the day and 10' of snow for the 5 month long winter season. and are looking for a warmer place to spend the winter.  We would need a place with lots of ATV trails and places to put our kayaks in and do some fishing. Shopping malls, etc are NOT even a consideration. as long as we have a gas station and food store, we're good. we also need to have some "elbow room" without being stuff in with neighbors on all sides.  to put this in perspective we live in Aroostook County, Maine which is about the size of Connecticut and Rhode Island combined, but with a total population of 70,000 or about 10 people per sq mile.  so we're used to going 30+ miles without seeing anyone except a moose or maybe a bear. another words, I want to replace the this picture   with these pics. we would either rent a place for the winter, or buy a travel trailer / toy hauler to live in. Dave  

By DaveInME, in South ATV & Off Road Forum

Similar Tagged Content

Recently Browsing

0 members

No registered users viewing this page.