Do you own an ATV? Join our Forum!

As a member, you can post in our forums, upload your photos and videos, use and contribute to our downloads, create your own member page, add your ATV events, and even start your own ATV club to host your own club forum and gallery.  Registration is fast and you can even login with social network accounts to sync your profiles and content.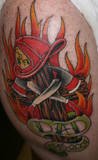 Looks like I need to make room for this
---
Similar Tagged Content

By hangingon

what was your first ride Motorcycle, ATC,ATV, mini bike?
mine was a 1968 mini bike from sears.


By Backwoods_Swamper

Hello,thanks for all the help i can get.Have tried to do this myself but i really don't want to drill holes in my plastic.I have a 2009 Thundercat atv and really appreciate all the help ya'll can give me.


By quadcrazy

Post your UTV Make and Model

If you are a UTV/SidebySide owner, please post your UTV Make and Model here to share it with the community. Maybe include how long you have owned it and what you like about it. If you have pictures, even better!


By Guest

A few of us are in the room now and noticed the "Docking" section way to large when you activate it.
Also, there's no way to "dock" multiple cameras in the "Docking" section.
Normally, there's a "dock" button under the user's camera when viewing it to put it in the "Docking" section....but neither of us see it....
Just some thoughts...
-TomD


By mywifeknowseverythin

I have a nice little Set up for a Kid here.....I would like to get enough out of it to buy him a new Helmet....He has outgrown this one.....
Attached to the helmet are Goggles with the EZ Strap Velcro Thingy....Dont have to worry about Loosing them....I also have a Chest Protector to throw in too.....The boots are Alpinestars Size 2 the helmet is Kids S/M and the Thor Chest thingy I have no Clue....Let me know if you are interested...Oh,,,He might have some gloves he wants to let go too....
I will Trade for a BRAND NEW HELMET with BLACK SCULLS on it Youth L or XL....WITH a Multi Colored Mowhawk to go on it...
Or I want 100 Bucks + Shipping
Forgot,,,,I guess the Britches can go too!!!!!

Just to give you an Idea of what everything looks like on a Kid.....




Recently Browsing

0 members

No registered users viewing this page.