Join Today, It's Simple and FREE!

As a member, you can post in our forums, upload your photos and videos, use and contribute to our downloads, create your own member page, add your ATV events, and even start your own ATV club to host your own club forum and gallery.  Registration is fast and you can even login with social network accounts to sync your profiles and content.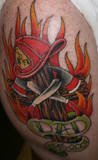 ---
Similar Topics

Similar Tagged Content

By TreadLightly

For the sake of consolidation... Here's a nice place to post Trail Work and Area Clean-up Volunteer opportunities.

If you're interested in me posting a volunteer opportunity in your area on other forums, please feel free to send me details (where, what, who to contact).

[email protected]

Also, a reminder that if you are a partner/member club or a 3-year individual member, you qualify to apply for our stewardship grants to help fund these projects. Stay tuned to the Stewardship Grants thread, or have a peek at the website: Tread Lightly - Stewardship Grants

Thanks. And feel free to post up your own stewardship projects here as well

By ATVgirl

WE ARE NOW LOOKING FOR THE BIGGEST, BADDEST BIKES IN THE LAND!

YOU WILL NEED TO BE ABLE TO HAVE YOUR BIKES OUTSIDE

ORLANDO AROUND THE END OF MAY MIDDLE OF JUNE.

IF YOU ARE ABLE TO DO THAT AND YOUR BIKE IS PICKED IT WILL

BE PUT IN OUR FIRST ANNUAL PHOTO SHOOT/ CALENDAR

WE ARE IN THE NEED FOR SPONSORS ALSO

WE HAVE IT SET UP SO THAT EACH BIKE CHOSEN WILL HAVE THE

OWNERS NAME ON THE PAGE IT APPEARS AND WE ARE WORKING

VERY HARD SO THAT HALF THE PROCEEDS MADE OFF THE CALENDAR

WILL BE DONATED TO CHARITY!

IF THIS IS SOMETHING YOU ARE INTERESTED IN

EMAIL ME YOUR BIKES INFO AND A PICTURE TO

[email protected]

IF YOU ARE NOT CHOSEN FOR THE SHOOT YOU MAY BE

IN THE RUNNING TO HAVE YOUR BIKE AND YOUR INFO ADDED TO OUR NEW UPCOMING WEB PAGE!

good luck

Check out our other events at www.thedirtygirls.net

www.myspace.com/eastcoastdirtygirls

ATVgirl:biggrin:

Recently Browsing

0 members

No registered users viewing this page.